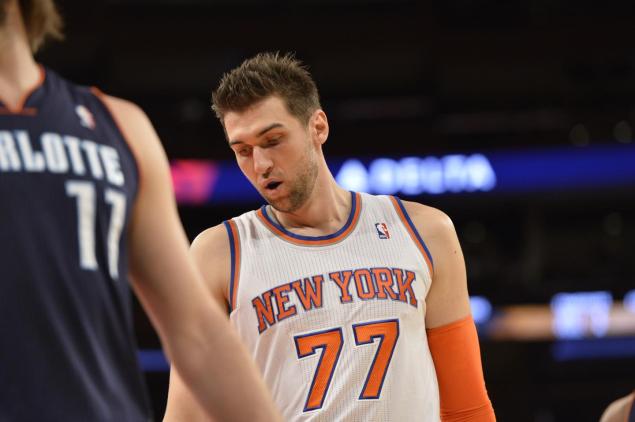 With most of the top free agents already taken, free agent forward Andrea Bargnani was eventually going to receive interest from teams.
One of those teams was the Sacramento Kings who Bargnani was nearing a deal with, according to Marc Stein.
However, things took a sharp turn in a different direction over the past couple days as Bargnani apparently spurned the Kings by deciding to join the Brooklyn Nets at the final hour.
#Nets have reached an agreement in principle with free agent F/C Andrea Bargnani, GM Billy King announced today.

— Brooklyn Nets (@BrooklynNets) July 12, 2015
The deal covers one year with the veteran's minimum of $1.4 million and a second-year player option, per Tim Bontemps of the New York Post:
Andrea Bargnani has signed a one year deal for the veteran's minimum with the Nets with a player option for a 2nd year, per league sources.

— Tim Bontemps (@TimBontemps) July 12, 2015
Bargnani, 29, played 71 games with the New York Knicks in two seasons, wherein he tallied with 13.9 points and 4.9 rebounds in 28.8 minutes per contest. But injuries have consistently haunted him during that span, which has caused him to miss a huge amount of games.
The former No.1 overall pick will hope to stay healthy and regain his old form when he was still with the Raptors, during which he averaged a career best of 21.4 points per contest in the 2010-11 regular season.
Can he turn his career around and make a meaningful contribution to a playoff team?
Benjamin Felix Santos' basketball career didn't work out pretty well so he decided to write about basketball instead.
Follow @biefsantos