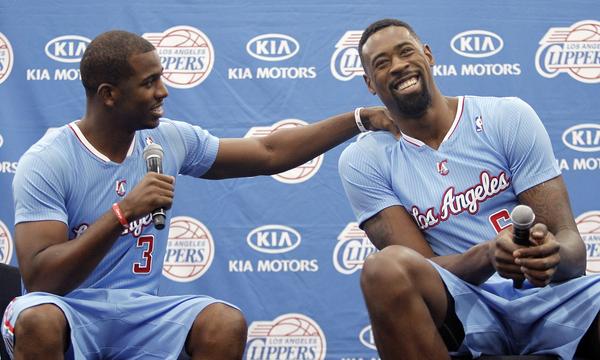 When free agency began on July 1, that simply just gave teams the green light to talk to players. There's always a moratorium on when players can actually sign with said team. Therein lies the danger, because until that moratorium is lifted (July 8), it's basically just a pinky-swear between both sides. The Mavericks are finding that out now as DeAndre Jordan and Clippers are having discussions about the big man staying in L.A. Was this just posturing on Jordan's part? If so, his point was heard loud and clear, I'm sure. Not for money, though. For a bigger role on the team.
The Los Angeles Clippers are making significant progress in their unconventional bid to persuade DeAndre Jordan to reconsider his decision to sign with the Mavericks after Jordan verbally committed to join Dallas last week, according to league sources.

Sources said Wednesday afternoon that Jordan is increasingly "leaning" toward a return to the team that drafted him, with the Clippers indeed "optimistic" he will stay in L.A.

Free agents are traditionally considered off-limits once they strike verbal agreements with teams during the NBA's annual moratorium period, but sources said that Clippers coach/team president Doc Rivers and owner Steve Ballmer were meeting with Jordan later Wednesday in Houston — where Jordan has an offseason home — in hopes of persuading him to walk away from the four-year, $80-plus million max deal he committed to with the Mavericks and instead stay with L.A.
H/T: espn.com