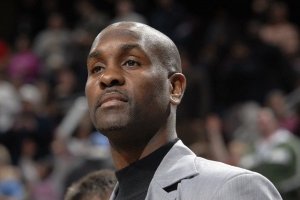 Russell Westbrook is a longshot for winning the MVP, but that doesn't stop former players from siding with him. Gary Payton said he'd vote for Westbrook as this year's MVP over Harden, Curry and James.
Like Westbrook, Payton was a shoot-first PG (not quite to the degree of Westbrook, though) so it makes sense that Payton would side with Russ. Westbrook's and Payton's games aren't necessarily mirror images by any stretch, but you can see where GP is coming from.
But right now, the three that's gonna be there are Westbrook, Harden and Curry. If I would have to pick right now: What Westbrook has done is amazing, what he did with the triple-doubles. I don't like that he shoots a lot to get the points, but he's done a great job. I would give him the edge right now, then it would be Curry, and then Harden. But you don't know what's gonna happen.
H/T: Slam