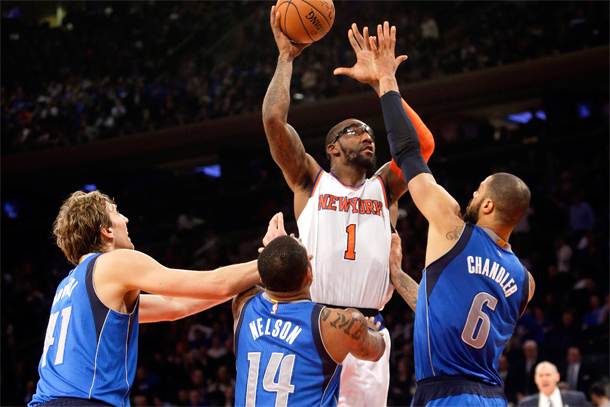 After much speculation and media reports, it is confirmed that Amar'e Stoudemire will join the Mavericks. After Dallas had their offer to Jermaine O'Neal shot down, they couldn't let Stoudemire pass. O'Neal, ironically, decided to remain retired. Once he clears waivers on Wednesday, Amar'e is officially free to sign with Dallas and join former teammate Tyson Chandler.
Amar'e Stoudemire has committed to joining the Dallas Mavericks, according to league sources, giving him a chance to compete for a championship and adding much-needed frontcourt depth to a Western Conference contender's bench.

Stoudemire, who negotiated a buyout with the New York Knicks over the weekend and was officially waived Monday, committed to the Mavs for the remainder of the season on Monday.

The contract will not become official until Stoudemire clears waivers on Wednesday at 5 p.m. ET, making him a free agent. His $23.4 million salary essentially makes the waivers process a formality.
H/T: ESPN