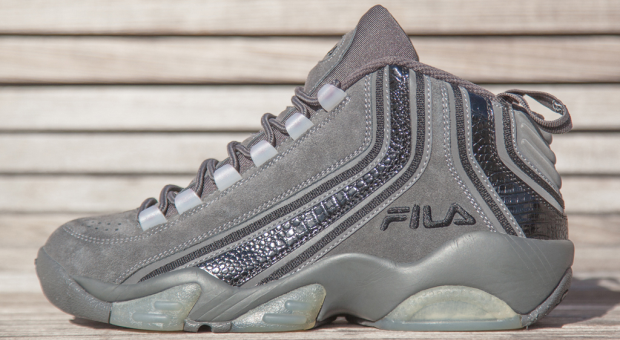 Noticing that athletic footwear has run with the current trend of using exotic-looking materials, FILA applied that principal to the 'Materialites' Stack 2.
For the second Jerry Stackhouse signature sneaker, the 'Materialites' FILA Stackhouse 2 features a handful of different materials in the construction like a pewter suede upper, relective underlay, and black snakeskin paneling. This sneaker is apart of the FILA Materialites pack and releases alongside a black suede Original Tennis.
The 'Materialites' FILA Stackhouse 2 releases on January 30th for $100.