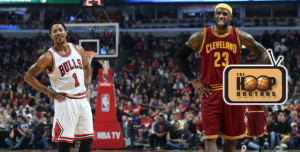 Lots to talk about in the League these days. LeBron doesn't seem quite right out there on the court, Kobe's delusional for trying to explain away his missed shots record and Derrick Rose's stance on sitting out.
Kevin Burke discusses…
Please enable Javascript to watch this video
If you have a question that you would like answered by Kevin on a THD podcast, please send an email to [email protected].