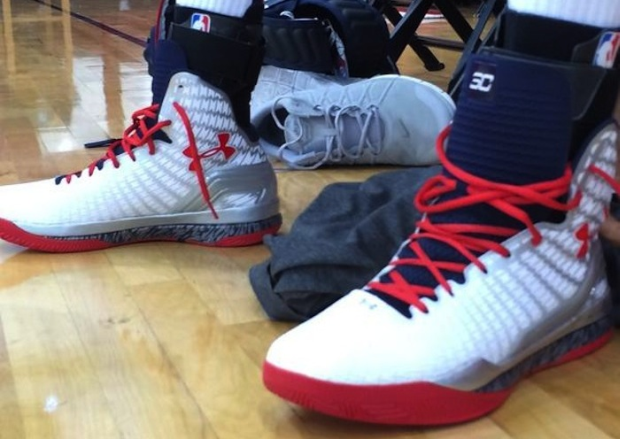 While trying out for Team USAB team in Las Vegas, Stephen Curry previews all three heights of the upcoming Under Armour Clutchfit Drive basketball sneaker.
Ankle problems and Stephen Curry seemed to go hand-in-hand, so it makes perfect sense that Under Armour (a brand that does a fantastic job when it comes to dealing with improving athletic performance) releases the ClutchFit Drive in three different heights. The tallest of the three is clearly following in the path they paved (and others emulated) with the Under Armour Charge BB from 2012.
No official word from Under Armour about the ClutchFit Drive, but with the FIBA World Cup of Basketball and the NBA season starting in under 100 days, expect news to come out soon enough.