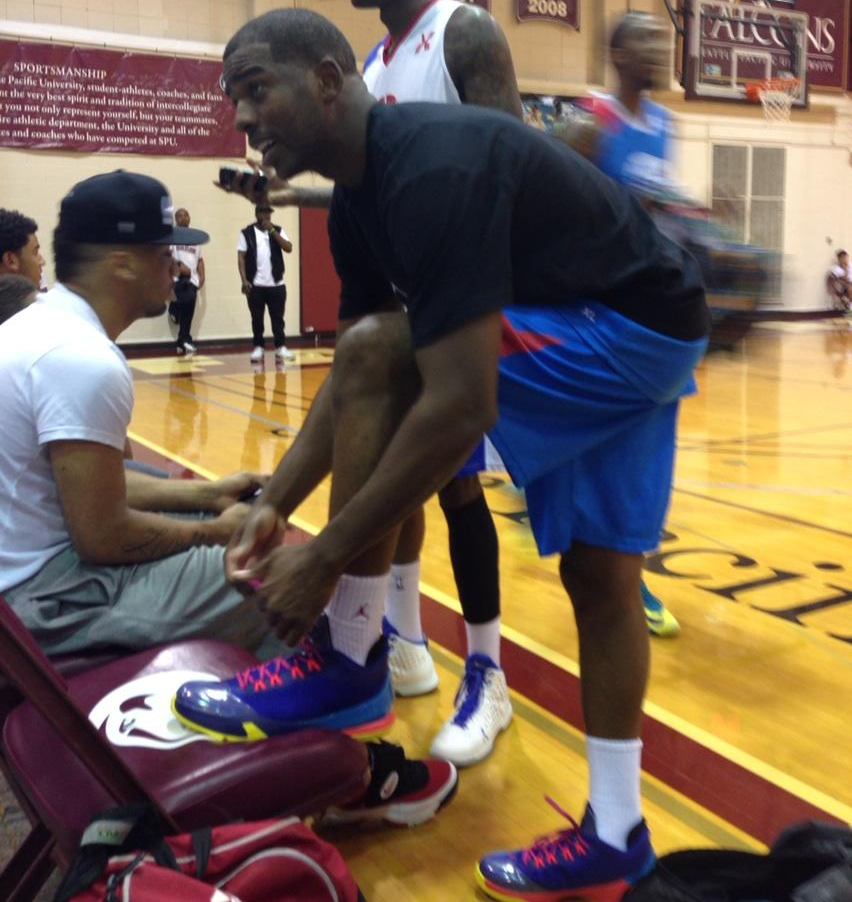 Sneaker release date be damned is one of the things I took away from Chris Paul's recent performance in a Seattle AM game on Saturday, August 23rd. Aside from recording a triple-double in effortless style, CP3 (unknowingly or not) debuted his new signature sneaker before Jordan Brand even announces it.
After having the best performance basketball sneaker for the last two years, the expectations are very high for the Jordan CP3.VIII.
There hasn't been an official announcement anywhere about the Jordan CP3.VIII (not even in Asia since Paul hasn't yet gone on a publicity tour over there but likely will before Clippers training camp) so details of this sneaker are still a mystery.