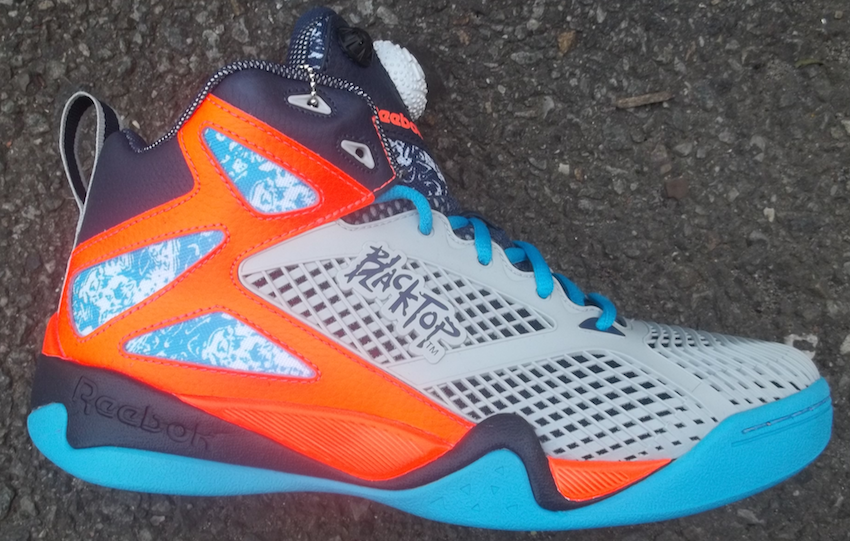 Now that the NBA Finals are over and the professional basketball season has come to an end, outdoor hoops takes center stage.
The Reebok Blacktop series debuted in the 1990s after the Pump technology came out in 1989. Those old (or studied) enough will remember the (comedian) Sinbad commercials featuring for the outdoor hoops Reebok sneaker line if they weren't outside putting in work on the court themselves. When we first got word that Reebok would revive two Blacktop silhouettes from the 90s, it wasn't long before the durable, outdoor construction was updated with current basketball sneaker tech and the Pump lockdown system to make up the new Reebok Blacktop Retaliate.
Breaking down the Reebok Blacktop Retaliate, the sole has the durability that the Blacktop line is known for as well as the popular Pump technology which provides a customizable fit. A new tech features comes from the breathable Nanoweb upper which has a layer of thick mesh underneath a synthetic, malleable material ontop that feels both strong and flexible.
This Steal/Blue/Orange colorway of the Reebok Blacktop Retaliate is available on the Reebok webstore now for $125.