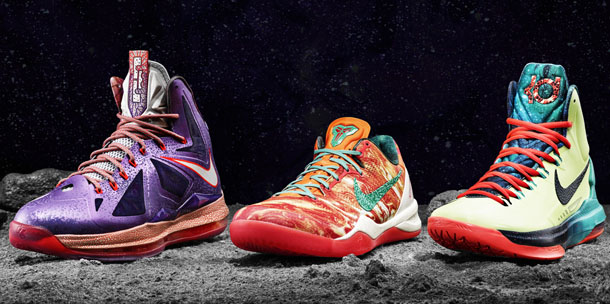 To celebrate the 2013 NBA All-Star Weekend in Houston, Nike expanded on the very popular Galaxy releases from 2012 by turning the signature sneakers of the Swoosh's three marqee players into their planet.  Called the Nike Space Program pack and abbreviated as NSP and the initials of the respective player, the inspiration works well since Houston is so often associated with NASA because of the city's mission control center.  It will be interesting to see what people will be calling these after the release.  Here is a break down of the inspiration behind each planet design:
The planet for the LeBron X was made in lava.  The idea is LeBron James came from this planet with what the surface of his planet is made of, black diamonds.
The planet for the Kobe 8 System is inhabited by the Ice Mamba, a snake that travels the surface protecting the five rings that Kobe Bryant currently has.
The planet for then KD V has a surface that is solid, liquid, and gas all at the same time. This is meant to represent the adaptability of Kevin Durant's game.
These eye-catching colorways were designed by Eugene Rogers who worked alongside Erick Goto who did the graphics seen on the upper of all three sneakers.  This is also the first pair of the Kobe 8 System that is compatible with the Nike+ Basketball program.  All three of these pairs feature a unique Galaxy-esque print on the inner lining.  Expect to see other current Nike Basketball silhouettes to be apart of the Nike Space Program release the same way there were multiple Nike Galaxy releases throughout 2012.
The entire Nike Basketball – 'Nike Space Program' pack releases February 15th in select stores and the Nike webstore.
Nike LeBron X – 'NSP-LJ6'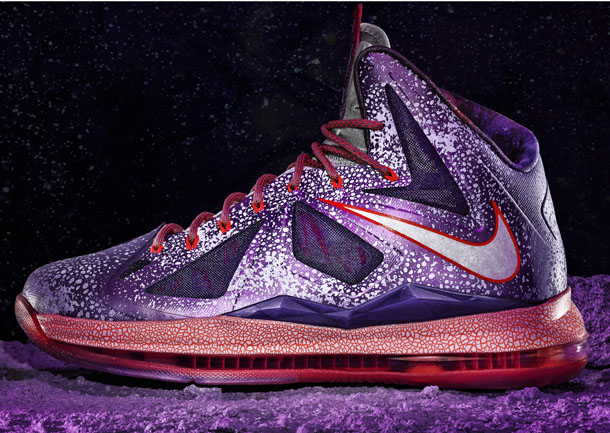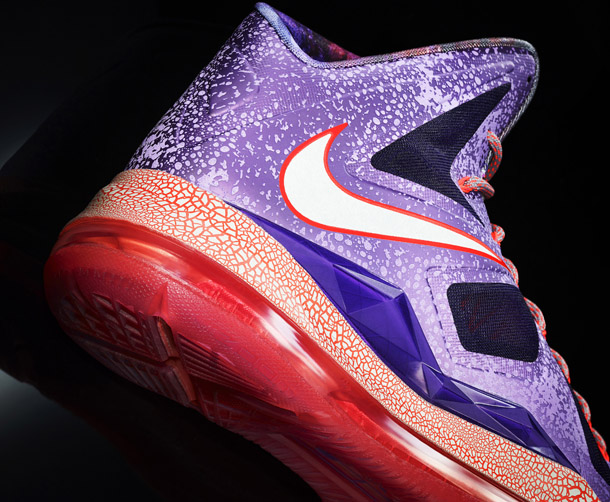 Nike Kobe 8 System – 'NSP-KB34'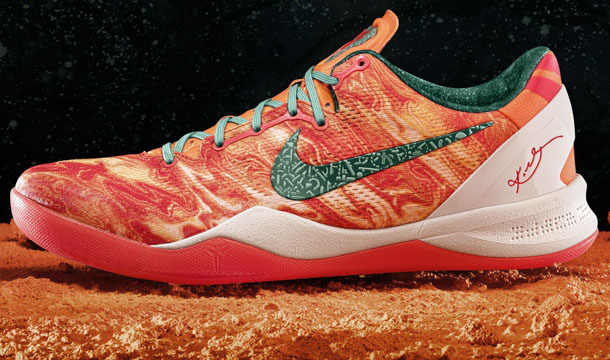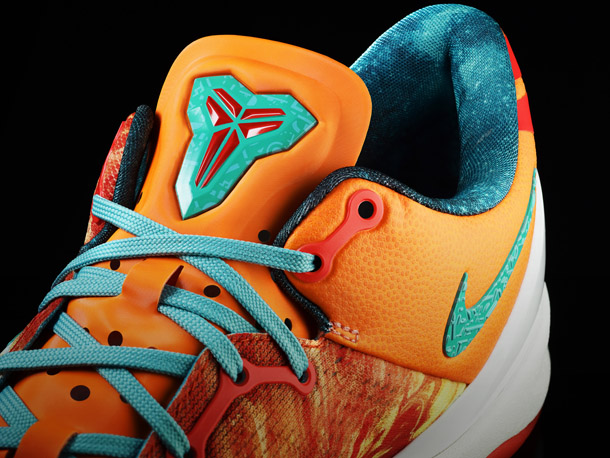 Nike KD V – 'NSP-KD35'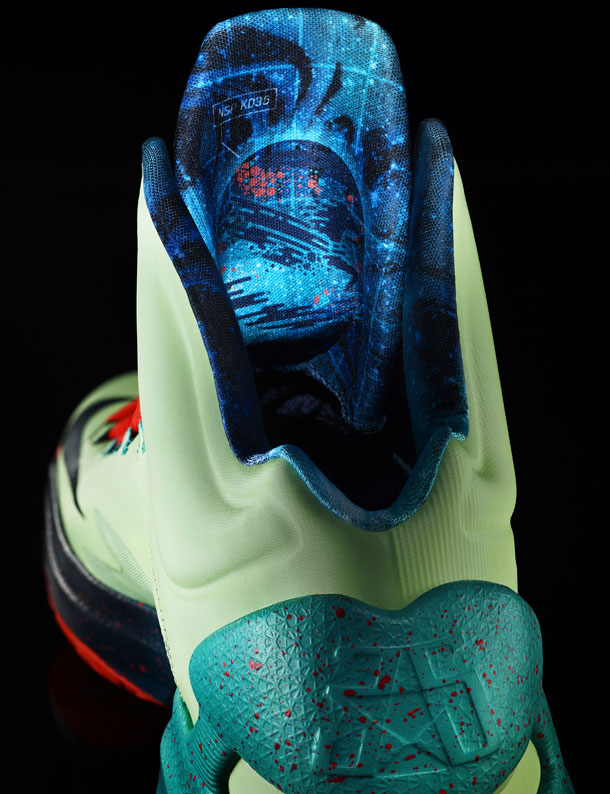 Ben Berry wrote this.  Add Ben to a Google+ circle of yours and follow his Twitter feed.
Follow our Kicks section on Twitter: @THDKicks