April 24, 2012 – The Hoop Doctors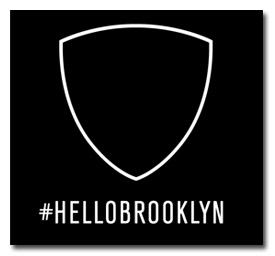 If you happened to visit the New Jersey Brooklyn Nets official website last night after the Nets loss to the Sixers, you would have been treated to a sneak peek at what appears to be a silhouette of the Nets new logo and possibly their color scheme. The official unveiling of their new brand doesn't happen until April 30th, however this move by the Nets was obviously to generate some buzz in advance.
The interesting part about the image was the hashtag #HelloBrooklyn below the logo. Not only is the Nets minority owner Jay-Z, but he has a song titled 'Hello Brooklyn'. Coincidence? I doubt it. Probably a smart marketing move to generate buzz and bring some cred to the Brooklyn Nets brand before it even launches. Not to mention the twitter friendly nature of having a buzz term for the brand.
It appears to be working as twitter last night lit up a firestorm of tweets with the hashtag #HelloBrooklyn. Not to mention the perfectly timed Brooklyn Area banners that rolled out with a similar campaign look and feel. Can you feel the excitement? I can, 'Brooklyn in the House'!!
**Update** – The full logo has been leaked on twitter by a Barclays staffer. Check it out!