February 10, 2012 – Ben Berry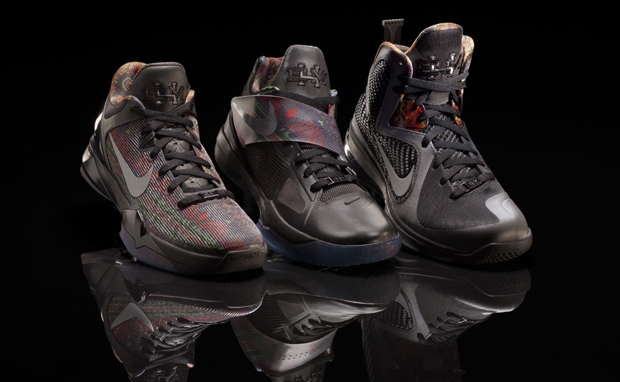 For years Nike has released a limited set of sneakers in February to commemorate Black History Month and 2012 is no different. This year an entire pack of sneakers will be released, not just basketball sneakers but us being The Hoop Doctors and all I'm going to just focus on the basketball releases.
The Zoom KD IV, Zoom Kobe VII, and LeBron 9 are the silhouettes of choice for 2012. All of the sneakers are given the "murdered out" treatment from top to bottom except for a transluecent blue sole panel which varies between sneakers. A afrocentric pattern is seen on the sock liner of all three pairs as well as a "BHM" insignia on the tongues and 3M branding.
Kevin Durant, LeBron James, and Kobe Bryant are the only three Nike players given a BHM markup of their current signature sneaker. The Swoosh have been pushing the kicks of these three since the start of the year so I wouldn't be surprised to see more packs featuring Nike's "big three" signatures before the year ends.
Nike Zoom KD IV – 'Black History Month'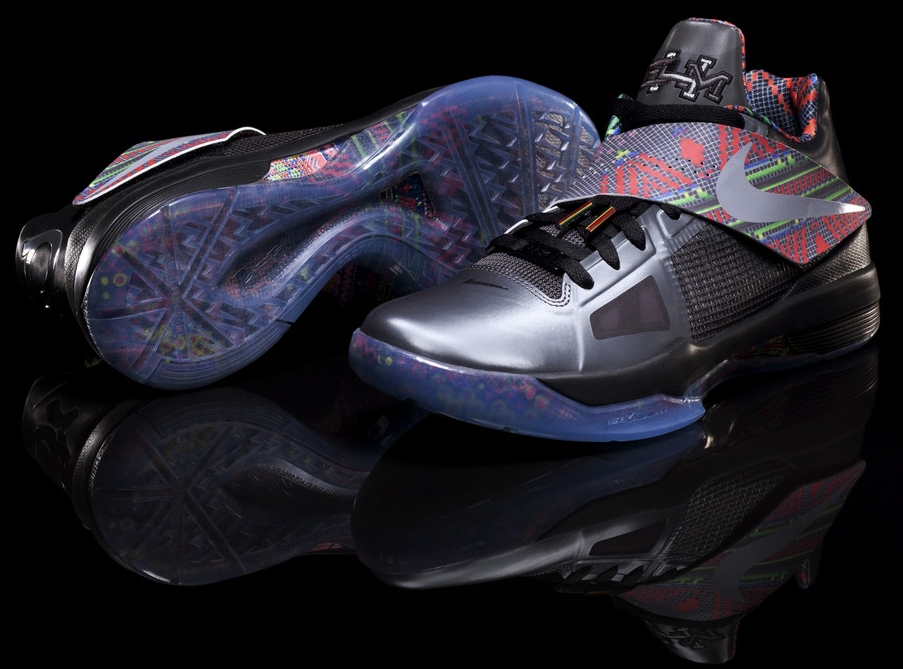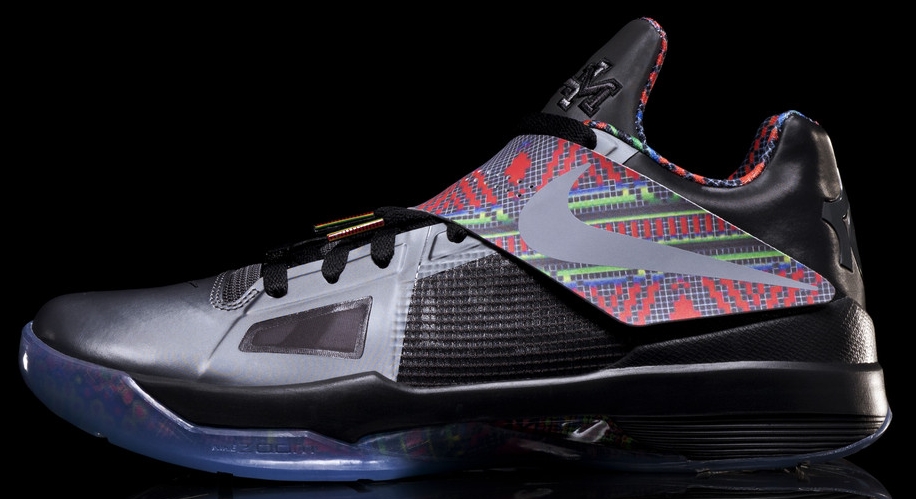 Nike LeBron 9 – 'Black History Month'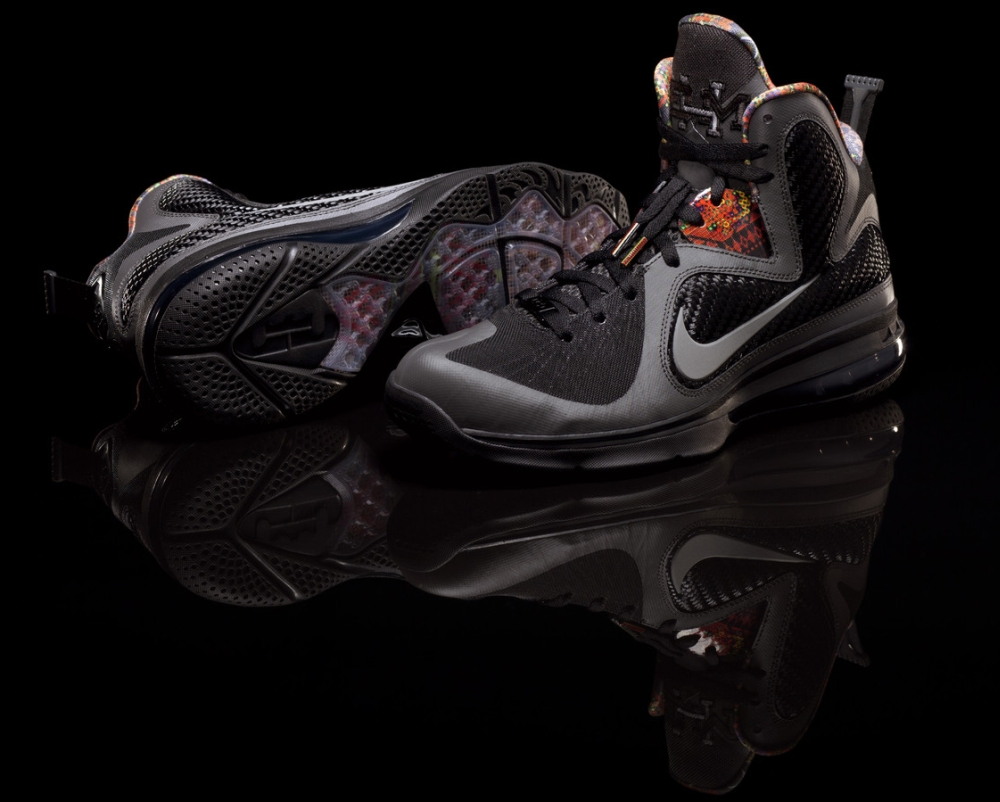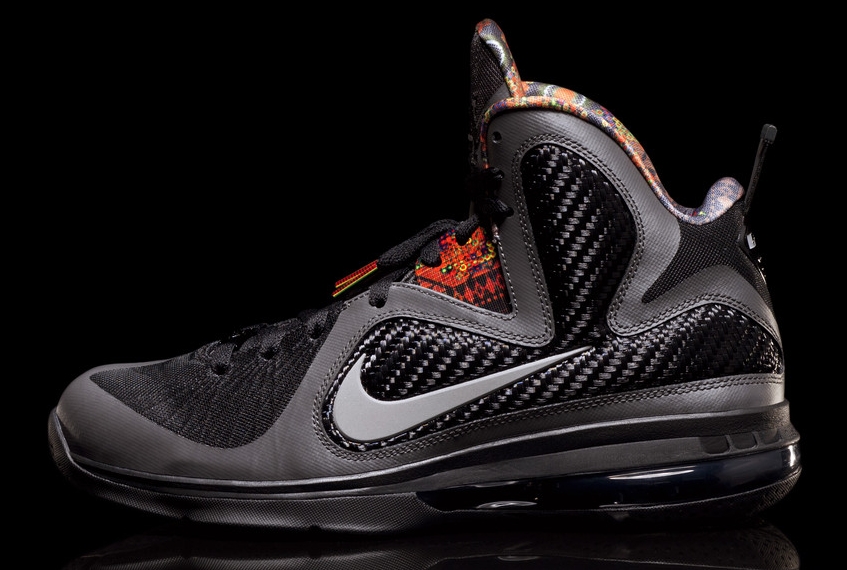 Nike Zoom Kobe VII – 'Black History Month'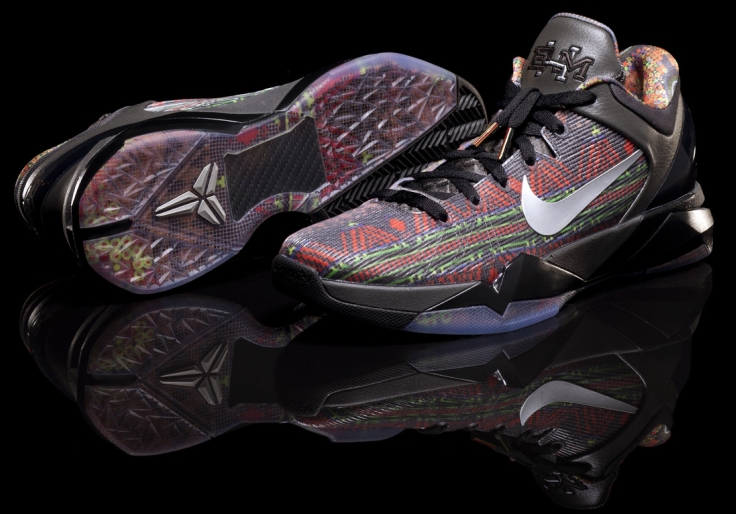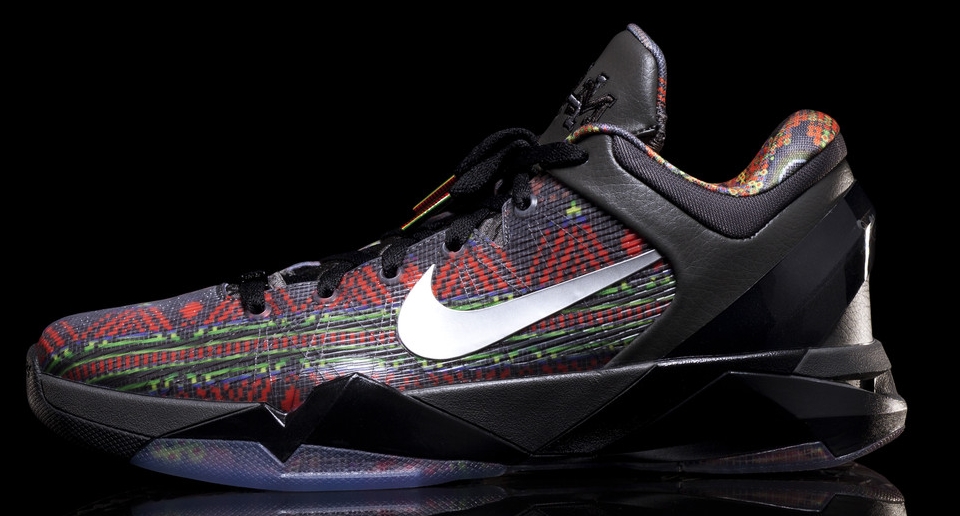 The 'Black History Month' Zoom KD IV, Zoom Kobe VII, and LeBron 9 goes on sale on February 11, 2012 for $95, $140, and $170 respectively.