January 13, 2012 – Ben Berry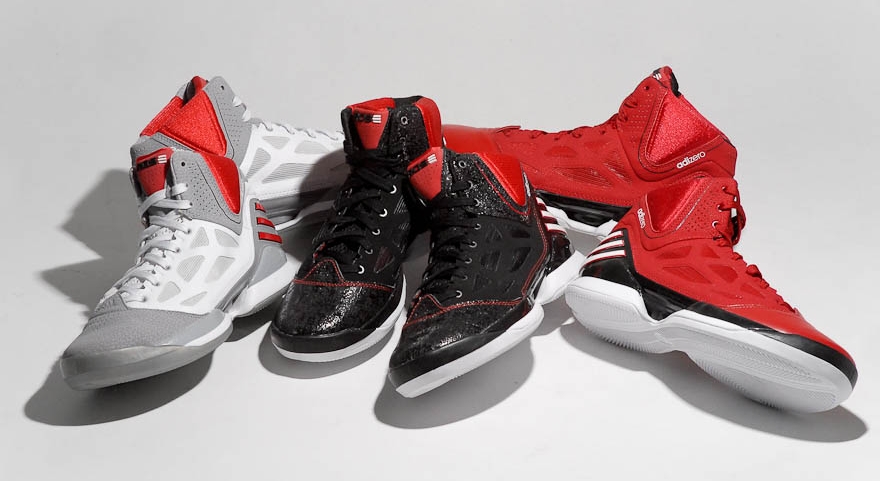 adidas drops the Dominate and officially debuts the adiZero Rose 2.5 as the sneaker Derrick Rose will wear during the second half of the season.
Just as we saw with the last Rose model, different colorways will get a different material to wrap the upper. Whether adidas consciously chose to make the toebox out of crease-resistant materials or if it is a happy coincidence is a mystery to me, all I know is that anyone who played ball in the 'Bred' adiRose 2 will be able to tell you how their pair looks just as fresh as a deadstock pair.
GeoFit padding is seen on the collar of the adiRose 2.5 where your ankles would sit while wearing these. If you were one of the few who got to see Derrick Rose's early review of this sneaker before it was taken down will remember the "ankle pillows" the MVP made reference to.
The responsive low-profile sole seen on the adiZero Rose 2 and Crazy Light makes another appearance on the new Derrick Rose sneaker.
Even though three sneakers are pictured here, the Bred and 'Aluminum' colorways will be the first two pairs of the adiZero Rose 2.5 to be given a barcode with the 'Scarlet' pair hitting stores shortly after. No official word yet on the 'Cement' adiRose 2.5 seen in the new NBA 2K12.
adidas adiZero Rose 2.5 – 'Bred'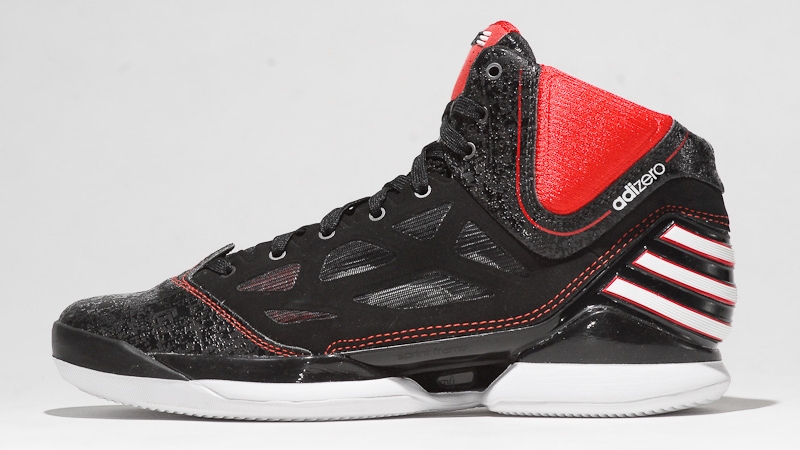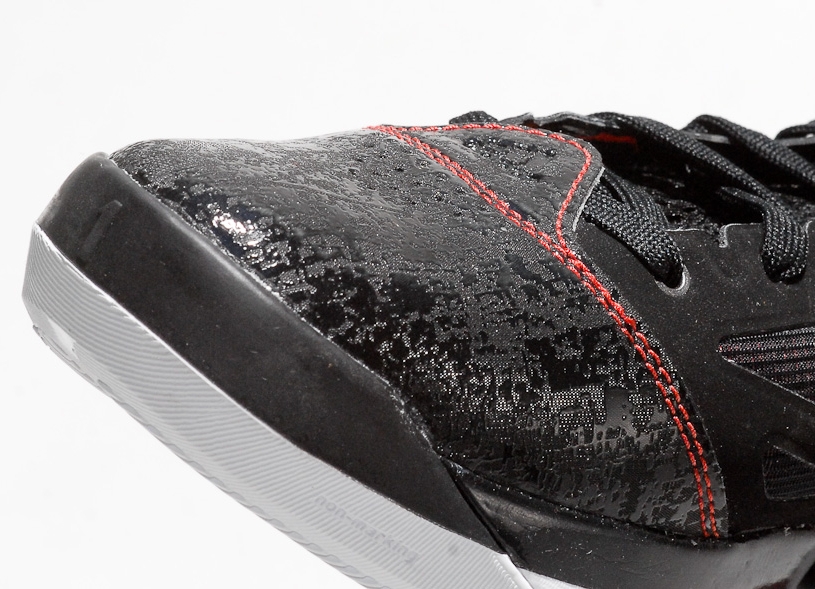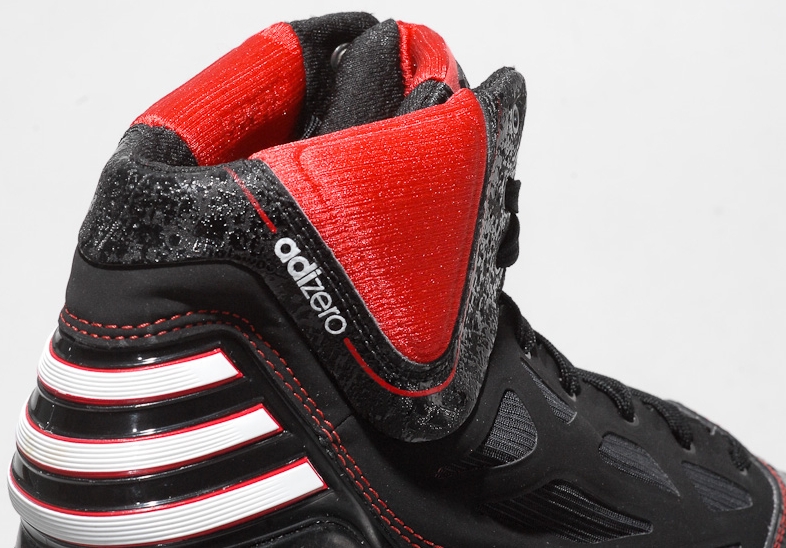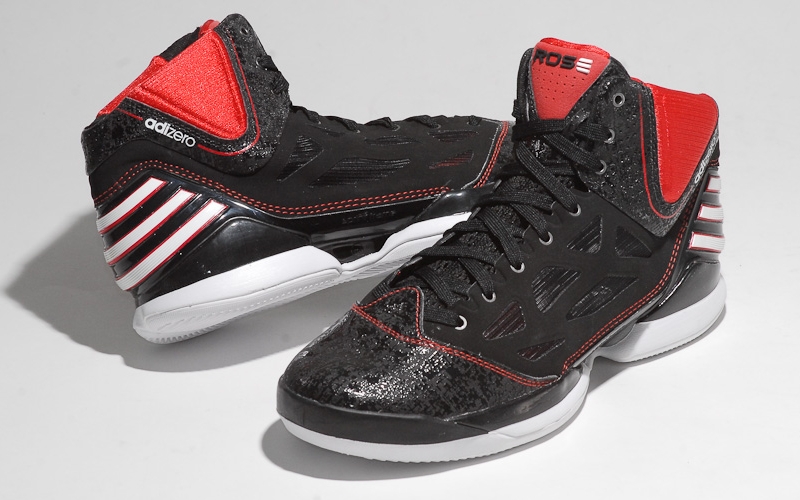 adidas adiZero Rose 2.5 – 'Aluminum/Scarlett/White'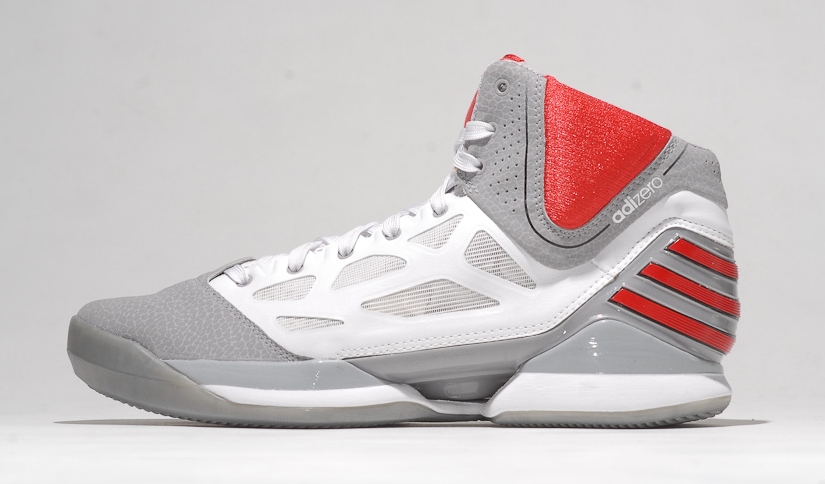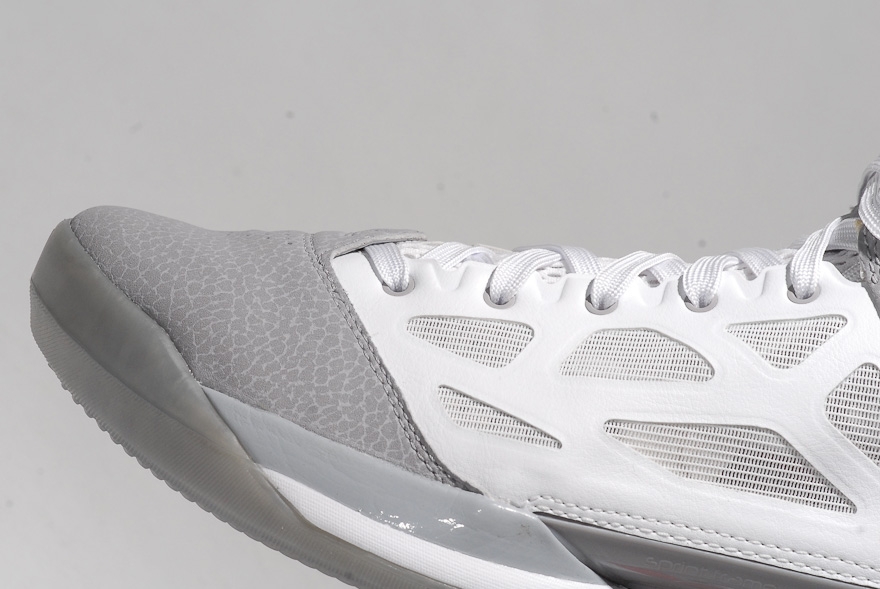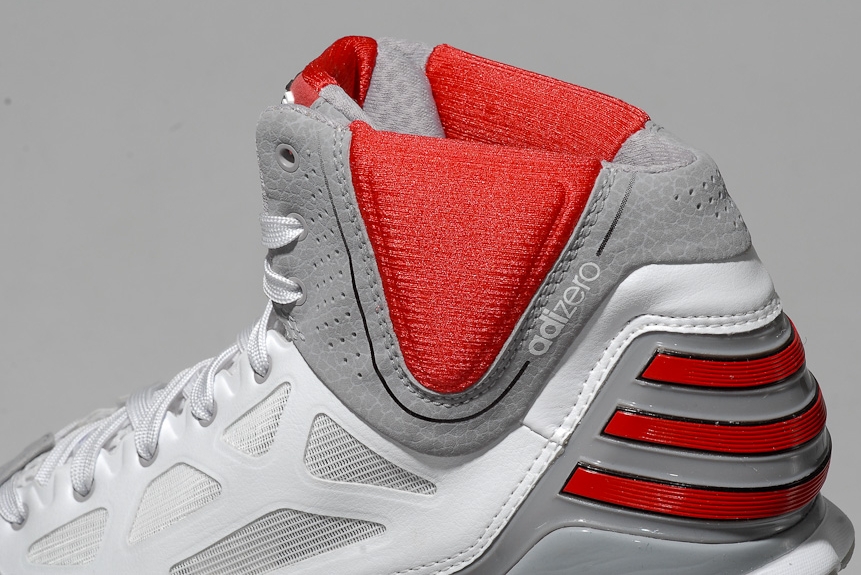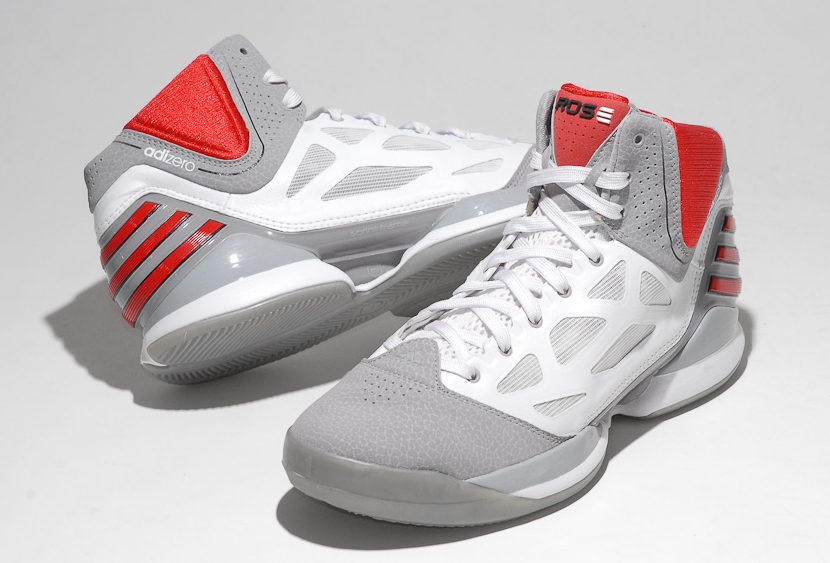 adidas drops the 'Aluminum' and 'Bred' adiZero Rose 2.5 at retail stores on February 2nd for $110.