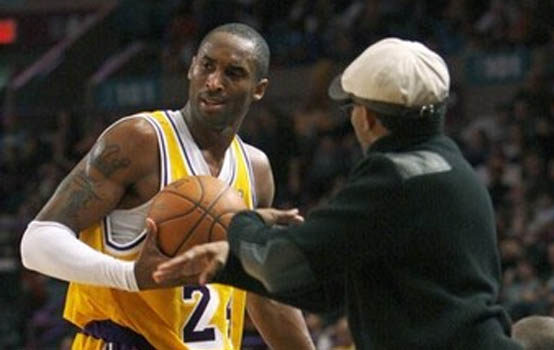 February 3, 2009 – Dr. Browntorious
Kobe Bryant tonight set the record for most points ever in Madison Square Garden in New York. 61 points!! What a feat, huh? Well I will give credit where credit is due. To score that many points is just astonishing. But there was something a tad bitter sweet about the game and performance for me. Kobe Bryant logged 36 minutes and didn't record even a single rebound. To me, that is just as amazing an accomplishment as scoring the 61 points. Not even one of the buckets came off of an offensive putback? Not even one defensive rebound? I guess he just shot the lights out. No steals either to go with no defensive rebounds. All offense, no defense.
There was something else about tonight's game that I think might create a false sense of security for Lakers fans. Everyone was looking to see how the Lakers would perform without Andrew Bynum who went down to a knee injury on the weekend. And some may say, "ohhh the Lakers are okay they had a huge game from Kobe and Pau, and they won!" But I look at tonight's game as a threat to the Lakers. Kobe and Pau Gasol combined for 92 of the teams 126 points. That means the Lakers big two guns needed to score 73% of the Lakers points to beat the lowly New York Knicks. Sure the Knicks aren't as bad as the past couple of years, but they certainly shouldn't be in the same class as a team sporting one of the top records in the league.
Maybe i'm reading too much into one game, and maybe I should just give credit where its due on a great 'shooting' performance by Kobe Bryant. But I can't help but feel there may be some rough times ahead for the Lakers.
Time will tell…in the meantime Laker fans, you will probably enjoy this Kobe presser following the game: