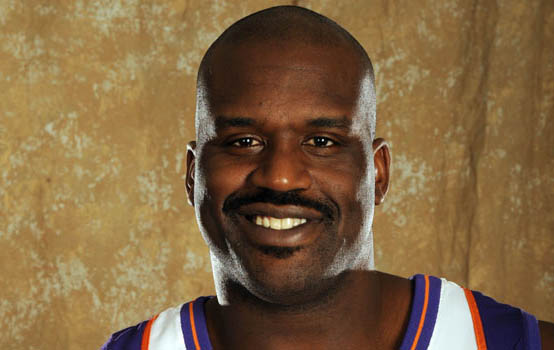 January 10, 2009 – Dr. Dime
How can anyone not love having Shaquille O'Neal in the NBA. The guy is pure jokes man. Forget the fact that he is back to having an All-star year, putting up great numbers in points, rebounds, and blocks, in very limited minutes, on top of all that the guy is like having a comedian or a jester on the court at all times.
As the Suns absolutely blew apart the Mavericks last night in Phoenix, Shaq was as dominant as ever. Unfortunately for the fans, the Suns lead was so big that he barely played in the 4th quarter. Shaq hit is free throws last night too! Yeah you heard that right, he was 7 for 7 (or 100% if you prefer) from the charity stripe! Wow!
The 'Shaq Sprint' after an alley-oop tip-in last night was pretty funny, but I laughed hard after he made a catch on a pass in traffic and scored a left-handed lay-up. Shaq proceeded to run back down the floor staring at his left hand, almost confused as to how good he is with it. I know he's pulled this stunt many times before, but it never gets old.
Here's to hoping the Shaq show sticks around the league for at least a few more years……Check the video: