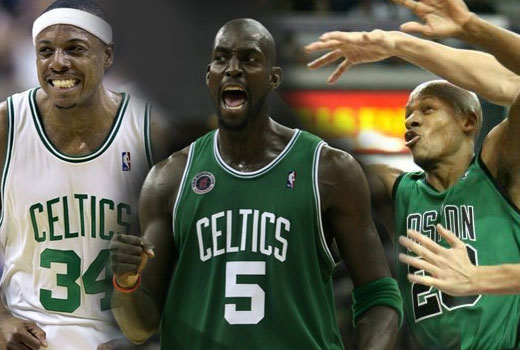 June 6th, 2008 – Dr. Anklesnap
What a rollercoaster of a game! Game 1 of the NBA Finals did not disappoint. I was concerned that after all of the hype leading up to this match-up of the LA Lakers and Boston Celtics, Game 1 of the renewed rivalry would be a let down. Everyone knows what its like going to a movie you have been dying to see for months, only to be disappointed that it turns out to be good, but not "great." Well this one was great! Here are my views on some of the keys to the game:
• The Celtics have had to play the defensive specialists, the Cleveland Cavaliers and Detroit Pistons, in back to back series leading up to these Finals. After those grind it out battles, playing against the Lakers mediocre defense must feel like a noose was just loosened from around their necks.
• In Game 1, Kobe Bryant once again did his "new thing" he has been doing during these playoffs where he starts the game distributing the ball to his teammates to try and get them involved and waiting until the game is well underway before he starts looking for his own shot. And in past series leading up to the Finals this seemed to be a fairly effective strategy (well they are here aren't they?). Wait a second; it seems Kobe's opposition is a tad bit better defensively in this series than any team they have seen in the Western Conference thus far. Kobe's ability to just "turn it on" whenever he feels it's time, may be hindered by the strong one on one defense of Ray Allen, Paul Pierce, and James Posey, and the great team defense of the Celtics as a whole. Kobe finished the game 9 for 26 from the field with 4 turnovers. Although his 24 point total may look respectable, his overall performance was far from Kobe-like.
• Not that anyone has really been questioning it, but something tells me Kevin Garnett and Paul Pierce want a championship, just a little bit. After that Game 1 there is no dispute, Kevin Garnett is one of the most talented big men this game has ever seen. I really believe he could successfully play any position from 1 through 5 on the basketball court. Garnett dominates both ends of the floor, and really should have had about twice as many shots tonight based on his hot shooting. He was scoring virtually at will against the Lakers defensive front line. When he wasn't scoring, he was making great passes to his teammates. His court vision when he gets the ball on the block is truly outstanding.
• Paul Pierce. What do you say about Paul Pierce? After tonight's game I think he took his Celtic legacy up at least a notch or two. He started the game a bit slow missing a few of his first shots, but considering that the Lakers were double teaming him from the get go and that most players start Game 1 with extra adrenaline and jitters, that wasn't unexpected. The strange but exciting events that followed for Pierce were truly remarkable. It started with a 4 point play to ignite the Celtics in the first half. Then after a couple of good defensive plays, Pierce went down with an apparent knee sprain and was carried off the floor. Maybe what impressed me the most about Pierce was his reaction when he was down on the floor in pain. His voice was muffled but clear enough to make out from the cameraman near him "oh god no, oh god, not now!" I will say adamantly after that "Paul Pierce has the heart of a champion." He wants to win more than anyone on the floor. Pierce then made a heroic return a few minutes later to ignite his team and the crowd as the Celtics used the energy in the building to start to take control of the game.
• Ray Allen played solid defense on Kobe when he was called upon to do so. Because of his great conditioning he was still able to stay energetic on the offensive end of the floor and shot the ball well. What was most impressive about Allen tonight was his quick first step in getting to the basket, and his knack for getting the rock on loose balls and tips around the rim. Allen had multiple "And 1" plays coming off broken possessions. Well rounded game with 19 pts, 8 rebounds, 5 assists, 1 steal, and 1 block.
• The Lakers may need to rethink their defensive strategy against Kevin Garnett. The guy absolutely abused the Lakers front line all game on both ends. KG finished with 24 points, 13 rebounds, 3 assists, and one vicious dunk on Pau Gasol's head in the final minute to play of the game.
• After much debate leading up to the game we had some questions answered. The Celtics employed a fairly effective strategy on Kobe Bryant. They tried to keep changing up the defensive looks on him by rotating through defenders Ray Allen, James Posey, and Paul Pierce. Kobe spent much of the game guarding either Paul Pierce or Ray Allen; he wasn't very effective in his defensive efforts against either. The plays where he was successful on defense he actually just funneled the driving Celtics player he was guarding into the paint and defensive help of Pau Gasol or Lamar Odom.
So after a game where Allen regained his shooting and slashing form, Pierce had the "eye of the tiger", KG was treating the Lakers big men like they were pylons, and Kobe was average or mediocre at best, can I change my prediction for this series from Celtics in 7 to Celtics in 4 or 5?