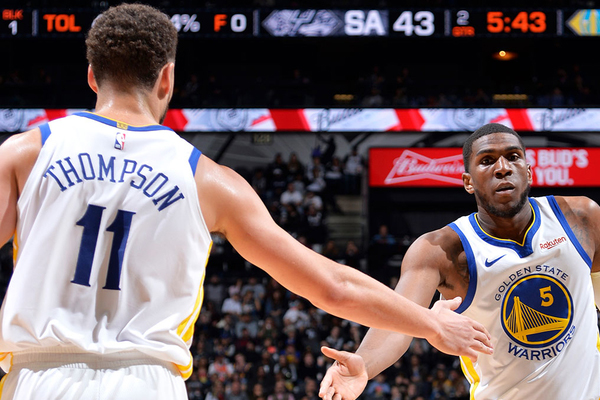 The injury bug is in full swing when it comes to the Golden State Warriors.
To begin with, Kevon Looney is done for the year. On Monday, he was diagnosed with a non-displaced first costal cartilage fracture and will be out indefinitely. An injury he suffered during an awkward fall in the first half of Game 2 after Kawhi Leonard plowed into him on a drive to the basket.
As for Klay Thompson, he is listed as questionable for Game 3 with a mild hamstring strain. Thompson had an MRI in Oakland , which revealed "left hamstring tightness."
Star forward Kevin Durant has missed the last seven playoff games and has yet to take part in a formal practice, something he needs to do before returning from a strained right calf. Last week, a report stated that he was expected to play midway through The Finals — likely in Game 3 or Game 4. The Warriors are scheduled to practice Tuesday at Oracle Arena, so that could be Durant's opportunity to test the leg.
The series is currently tied 1-1 with Game 3 taking place at Oracle Arena on Wednesday.