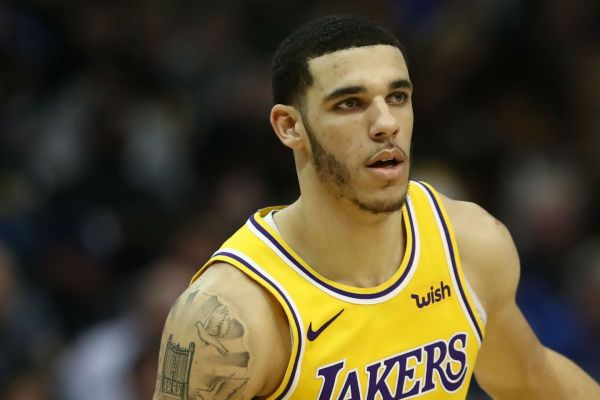 LeBron James did not agree with the call against Lonzo Ball. And, in the end, neither did the refs.
The referees admitted that a shooting foul called on Lonzo Ball Thursday night against the OkC Thunder should not have been called.
Ultimately, the bad call didn't matter as the Lakers went on to win in overtime 138-128.
With his team winning 122-119 and 2.9 seconds left in the game, Lonzo Ball was called for a foul Russell Westbrook. The referees ruled Westbrook was in the shooting motion, which gave him three free throws and he hit all three to tie the score and force the overtime.
Zo's last second foul on Russ had Luke Walton baffled… pic.twitter.com/ZzRhiYULFf

— Bleacher Report (@BleacherReport) January 18, 2019
LeBron James, who is not on the road trip with the Lakers as he continues his rehab, responded to the play on Twitter:
So what really is "in the shooting motion" rule?!?!? Asking for a friend @OfficialNBARefs ?

— LeBron James (@KingJames) January 18, 2019
The Lakers pleaded for the officials to consider a replay review on the play but didn't get one.
However, referee Tom Washington explained afterwards that the call on Ball was wrong.
"The official called the foul because at the time he thought Russell had started his shooting motion and he was clearly behind the three-point line and there was illegal contact by Ball," he explained.

"There is not a trigger to review whether or not there is a foul prior to or on the shot.

"The trigger would be whether or not it is a three-point shot or not. And upon being able to see the review of the play, we realised that the illegal contact actually happened prior to his upward motion, so it should have been a side-out."
Luckily, the Lakers managed to win with Ball leading all scorers in overtime with five points as the Lakers pounded the Thunder 16-6.
For information on placing bets on the NBA, visit US-Bookies.com.