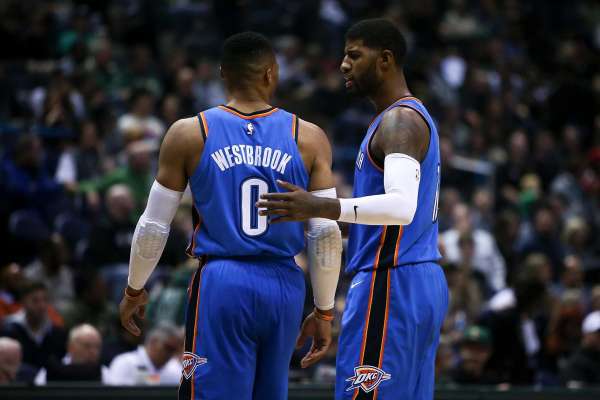 The Oklahoma City Thunder have gotten their groove back after a rough start to the 2018-19 season, beating the New Orleans Pelicans 120-115 on Monday night for their 5th straight victory.
That victory may have come at a price though as Russell Westbrook went down with an apparent high ankle sprain in the 3rd quarter.
https://m.youtube.com/watch?v=43PON5wIq7M
The Thunder are hoping the injury isn't too serious and initial x-rays came back negative, but their superstar guard could still miss a few weeks of action.
The Thunder are 4-1 and 7.7 points better per 100 possessions with Westbrook on the court this season.