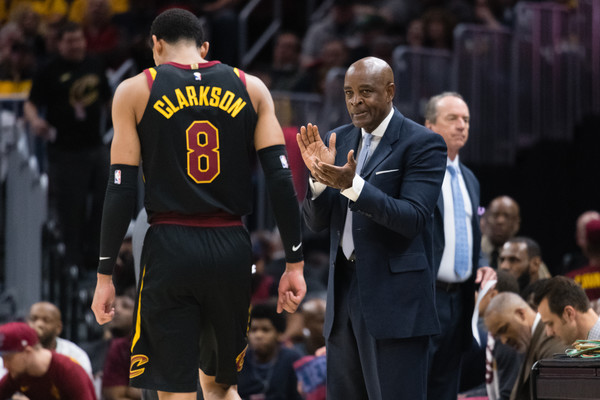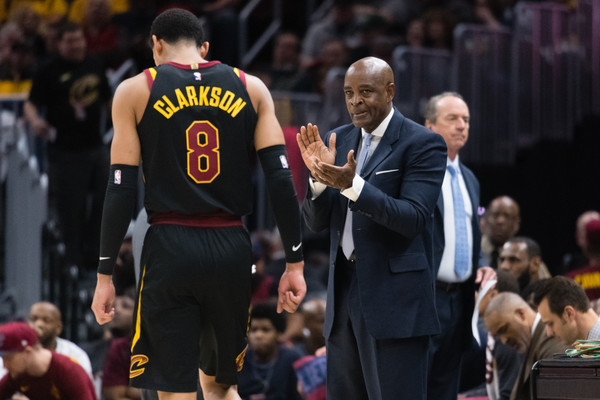 Though Larry Drew and the Cleveland Cavaliers may not be long for one another, it does appear their relationship will last through the rest of this season—and, potentially, beyond.
Previously billed as Cleveland's associate head coach, Drew had been quick to note that he wasn't serving as the interim head coach following Tyronn Lue's departure. I mean, he was, but he wouldn't commit to the title. Multiple reports had him seeking financial incentives for accepting the position. On Monday, according to ESPN.com's Adrian Wojnarowski, Drew got them:
Cleveland Cavaliers interim coach Larry Drew has agreed to a contract to remain interim head coach for the rest of this season — and receive a partially guaranteed deal for the 2019-20 season, league sources told ESPN.

Drew and the Cavaliers have been negotiating a solution to the issues that surrounded his reluctance to accept the interim role without receiving more guaranteed money than the customary bump up in assistant-coaching salary that Drew will get to finish out this season.

Drew and his agent, Andy Miller, were able to get a deal for the 2019-20 season that can be terminated for a buyout figure if the Cavaliers decide to conduct a search and hire a new coach, league sources said.
This is a smart move by Drew and his agent, and an excellent use of leverage. The Cavaliers will probably look to hire a bigger or younger name over the offseason. But Drew knew their lack of direction opened him up to unnecessary criticism while making it unlikely that Cleveland would turn its attentions elsewhere before the summer.
With this outcome, everyone seemingly gets their way. Drew not only gets some extra cash for this season, but he's guaranteed a sliver of income no matter what next year—a fair deal for him being associated with what figures to be a Cavs dumpster fire for the rest of this season.
The Cavs, meanwhile, are free to holster their big-picture coaching search. If things work out under Drew for some reason, though, they also have the option of bringing him back at what we can only imagine is an affordable number for next year.