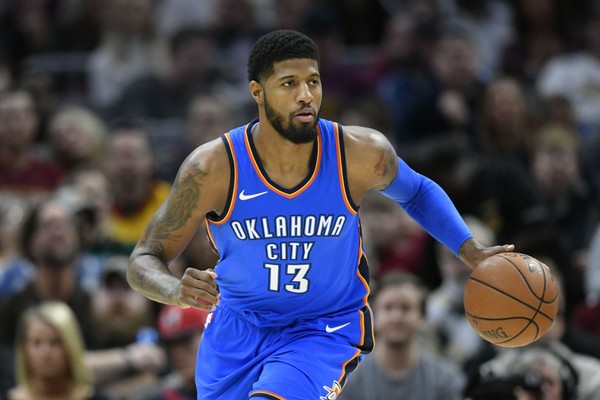 If the Los Angeles Lakers can find any consolation in whiffing on Paul George in free agency, it's this: They signed LeBron James.
Oh, and they were also Paul George's first choice until—well, until they weren't.
Speaking with The Undefeated's Marc J. Spears, George revealed that he would be wearing a Lakers uniform right now if the Indiana Pacers hadn't traded him to the Oklahoma City Thunder:
"It was 50-50 on deciding whether I wanted to come back home or if it was smarter to be in the situation I am in now. But it wasn't overstated. I wanted to play in L.A. That is where I wanted to go. Had that trade never went down, had I played one more year in Indy, I would have been in a Lakers uniform."
In all honestly, Lakers fans have no reason to get upset or start pining over this revelation. For starters, you still have LeBron James. Mostly, though, George cannot actually say this with definitive certainty.
What if he were traded to the Los Angeles Clippers, a team still in Hollywood? Or what if he went to another team, such as the Miami Heat, that successfully recruited him to stay?
Yes, in some ways, George's sentiments should serve as useful insight for any general managers thinking about trading for a superstar who could enter free agency next summer. If you're the Clippers, for instance, you want Jimmy Butler. But why give up anything for him when you'll have cap space in free agency? Well, that's where George comes in.
He, apparently, was dead set on the Lakers. Until he wasn't. Which speaks the value of a new team, whether they headline the list of preferred destinations or not, getting a season's worth of face time with an incoming superstar prior to him hitting the open market.