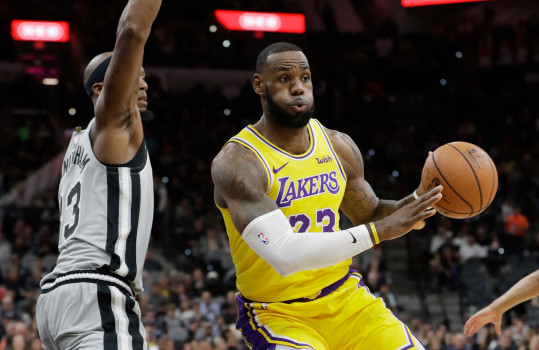 15 years into his legendary NBA career, LeBron James is still operating at essentially the same level that he has for the past 12 to 13 years.
While his new look Lakers have struggled out of the gates with a 2-4 start, King James is still playing at an MVP level and climbing the all time lists.
He moved into sixth on the all-time scoring list with his 35 point performance against the Spurs, albeit in a 110-106 loss, on Saturday.
Now the sixth-leading scorer in NBA history: @KingJames.

LeBron hits from mid-range to pass Dirk Nowitzki as the league's active scoring leader. pic.twitter.com/4pjfujEKr6

— Los Angeles Lakers (@Lakers) October 28, 2018
LeBron is over the 31,000 point mark and only 217 points behind Wilt Chamberlain for 5th on the all-time scoring list.
At this rate he should move past Chamberlain by Thanksgiving.
The number four guy on the all-time scoring list provides a little more intrigue though, the one and only Michael Jordan.
He likely will pass Jordan later in the 2018-19 season and be 4th on the all-time scoring list.
If he can manage to average 25 points per game at 70 games a season the rest of this season and the next three seasons and one more season of averaging in the teens in his late 30s then he can take the mantle from Kareem Abdul-Jabbar as the NBA's scoring king.