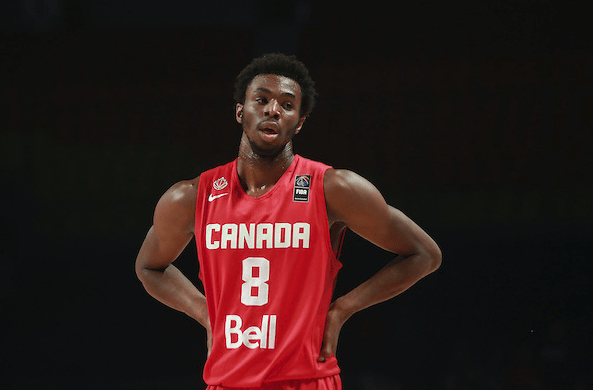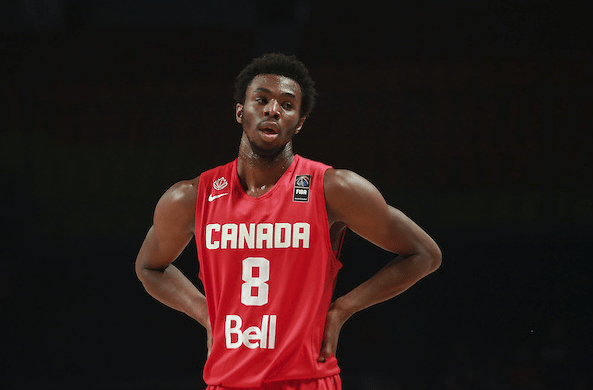 Canada has emerged on the international basketball scene in recent years and Andrew Wiggins may be the most gifted player to come from that emergence (until R.J. Barrett, watch him at Duke this year, he is special).
Wiggins is a freakishly athletic wing who can light up the score sheet and has done so since being drafted No.1 in 2015.
He also has unfortunately shown that he is not the most motivated or intense of basketball players, at times looking lackadaisical or uninterested on the court, and don't get me started on the fact that he is still a bad defender despite all of his natural gifts.
He has never taken much pride in his defense and he apparently doesn't take much pride in representing his country either, unless he is paid for it.
From Steve Simmons of the Toronto Sun:
"The back-and-forth went something like this: If you want Andrew to play, it's going to cost you money. And if you want Andrew, you're going to want his brothers, too. This wasn't your typical tryout invitation and recruiting session. This was part-negotiation, part-stick-up, or so the story goes.

And Canada Basketball did what it believed was necessary at the time. It apparently paid decent money for Wiggins to play for Team Canada. No one will tell you how much is pretty good money, but an organization without a lot of cash, had to come up with some."
While I don't think any star athlete should be forced to represent their country and risk injury if they don't want to and I understand that he is a world-class athlete whose services are worth something, but this just looks a little selfish and doesn't put Wiggins in the best of lights.
When you consider that Wiggins has regressed after his $148 million extension, it is clear that although Wiggins is the kind of talent to build a team around, he doesn't have the mental makeup or desire to be great to live up to that billing.
This helps paint a clearer picture of why a workhorse like Jimmy Butler would want out of Minnesota…