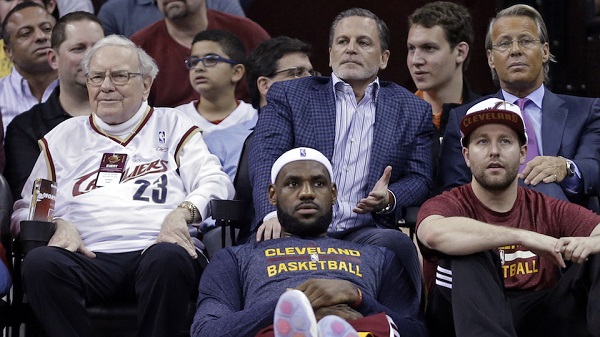 The murmurs on where LeBron James decides to sign as an unrestricted free agent this summer will only grow louder from here to July.
Many think it is a four team race between the Cavaliers re-signing him, the Lakers, 76ers or the Rockets.
Nobody truly knows what James will do at this point though, because James likely isn't sure himself.
That doesn't stop us from speculating though and one guy who was out early on reporting that LeBron would go back to Cleveland in 2014 is sure that he will leave Cleveland again this summer.
According to Chris Sheridan of Sheridan Hoops, LeBron will not be a Cavalier beyond this season, but the No. 1 reason may not be what you would think…
"When the information was given to me, my source said: "The entire NBA knows it. The only people who don't are the media."

The No. 1 reason why this is going to happen is because Cavs owner Dan Gilbert is a huge Trump supporter; LeBron is not."
James has made his opinions and feelings about current President Donald Trump apparent on numerous occasions and it is no secret that Dan Gilbert is a big supporter of Trump and contributed to his campaign.
While LeBron's tense relationship with Gilbert (can you blame him?) is definitely a consideration for James and their opposing political views may be a part of that, it is hard for me to believe that his No. 1 consideration in whether or not to leave Cleveland would be related to politics and not his own legacy or ability to win more championships.
That being said, this dynamic is worth mentioning and I personally don't blame or disagree with LeBron's stance on these matters.