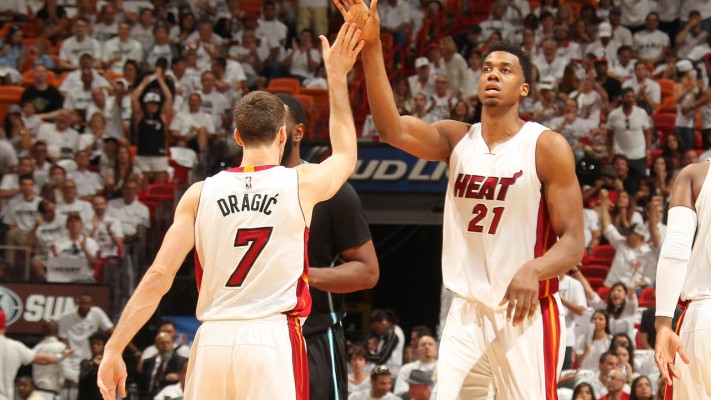 In the midst of seemingly endless stream of stories surrounding the 2016-17 NBA season, the sudden and unexpected revival of the Miami Heat franchise mid-season may have been the most surprising.
The phrase "a tale of two seasons" may have never rang more true than it does for the Miami Heat this season, they started 11-30 in the first half of the season, was 30-11 in the second half of the season and finished at 41-41.
This sort of incredible in-season turnaround have caused the Heat to set a new record for the best winning percentage in the second half of an NBA season to not make the postseason.
They also became the first team in NBA history to finish .500 or better after being more than 13 games under .500 at any point of the season.
History was made last night!

Miami became the only team in @nbahistory to reach .500 after being at least 19 games under in the same season pic.twitter.com/kQcvo3JnKh

— Miami HEAT (@MiamiHEAT) April 13, 2017
Pretty incredible turnaround, especially for a team that has dealt with a number of injuries and is one of two teams in the NBA this season to only have one line-up of players playing more than 100 minutes together on the season, the other was the Brooklyn Nets.
This tweet breaks down the special turnaround and Eric Spoelstra's case for NBA Coach of the Year:
Erik Spoelstra's Coach of the Year case, in one graphic: Guided the @MiamiHEAT to the most unbelievable turnaround I've seen pic.twitter.com/lQAeDokwrp

— Shane Young (@YoungNBA) April 13, 2017
While being left out of the postseason, and being eliminated on the final night of the season is a big letdown for any franchise, it is clear this team is in a much better place moving forward than it appeared just a few months ago.