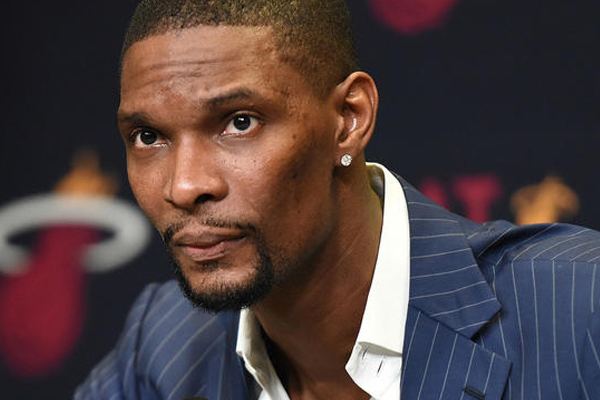 The Chris Bosh saga is a delicate topic and there's no right answer. The big man has had his last two seasons cut short due to blood clots, but says he feels fine. He's an athlete, so that's what he's supposed to say. It's typically up to the team and medical staff to save the player from themselves.
While the team has invited him to training camp, which opens up next week, Bosh still hasn't been cleared by doctors. As you can imagine, this has been hard on Chris:
"It's been a very, very difficult time," he said on the webcast. "It's been long, it's been tedious, and I think that's kind of the part of the process that makes it special and frustrating. It's just this huge emotional rollercoaster."

There also was a telling comment about the ongoing uncertainty.

"Really," he said, "we're just in the process of making sure that I can get back on the court."
One side of the argument says Bosh should just retire. He has more money than he knows what to do with, and he's also a father. Why risk anything? Then the other side of the coin says basketball has consumed his life and it's his passion, so why not continue if he gets cleared?
But it's late September and he hasn't been cleared yet. Should that count for something?
H/T: Sun-Sentinel