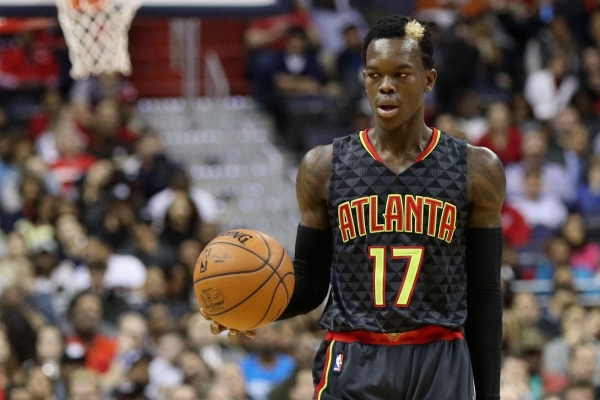 Dennis Schroder doesn't want to remain a reserve for much longer.
We already knew that, but just in case some of us forgot about it, the 22-year-old served up a reminder, per ESPN.com's Ohm Youngmisuk:
The Atlanta Hawks and Mike Budenholzer have an interesting dilemma this summer: They have two starting-caliber point guards and Budenholzer will have to decide if Schroder is ready to start.

"In the future, I want to be a starting point guard," Schroder said at the Hawks' last gathering on Monday in Atlanta. "Everybody knows it. But in the situation I was this year, I was fine with it. I played my minutes, and I just tried to get better. When the coaching staff and everybody decides I get the team [and start], I'm going to be ready for it."
Jeff Teague, the Atlanta Hawks' current starter, also indicated his desire to remain a starting point guard, per Youngmisuk, even though the stigma against those who come off the bench has dwindled in recent years. It's more about who finishes games and how many minutes they play, as opposed to who starts them. But being a starter remains a form of validation—a role that strokes a player's ego.
Still, this shouldn't end up being a problem for the Hawks over the long haul. Schroder is extension-eligible this summer, but the Hawks can let him enter restricted free agency in 2017, and Teague only has one year left on his deal. Plus, with Kent Bazemore headed for free agency, in addition to Kyle Korver's regression, there should be plenty of chances for Atlanta to embrace dual-point guard lineups that feature both Schroder and Teague.
Come next season, then, both of them could be starting, which would solve all of the Hawks' problems.
Okay, not all. But it would remedy this one.