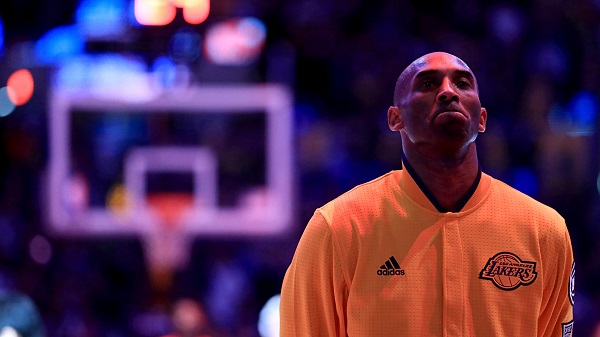 Kobe Bryant's 20 year legendary NBA odyssey comes to its end at Staples Center tonight when the Los Angeles Lakers play the Utah Jazz.
Throughout Bryant's legendary career, which has included 15 All-NBA appearances, 12 All NBA Defensive appearances, five NBA championships, two NBA Finals MVP awards and one regular season MVP award, was born a self anointed basketball psychopath consumed with the idea of winning and burying his opponents. He used every resource at his disposal in the game of basketball including Magic, Bird, Russell, West, Kareem and Hakeem to name a few.
His greatest mentor of all though went by the initials M.J. and was maybe the biggest icon worldwide in the 1980s and 1990s and is widely regarded as the best ever at his craft. It was someone Kobe had grown-up idolizing and modeled his work ethic after.
It's not the M.J. you would assume though, although he is also one of Kobe's greatest mentors, the one person who had the greatest effect on Kobe was Michael Jackson.
In a fascinating and well-written piece by Henry Abbott on ESPN.com today, Bryant shares the story of receiving a phone call while working out at a Gold's Gym after his first NBA season at the age of 18 from no one other than the King of Pop himself.
Here is an excerpt from the piece:
"Hi, it's Michael," the voice on the line says.
"Michael who?"
"Michael Jackson."
Bryant is incredulous. Kobe has never spoken to Michael Jackson before. It doesn't sound like the King of Pop; the voice is lower, subdued, devoid of the childlike whisper Jackson uses onstage. "He's calling me out of the f—— blue," Bryant remembers now. "I don't think it's a real phone call."
It was. It turns out Jackson has been studying the young Bryant from afar, and he has called to offer advice, one idiosyncratic phenom to another.
"Keep doing what you're doing," Jackson implores him. "Don't come back to the pack and be normal for the sake of blending in with others. Don't dumb it down."
The conversation lasted 15 minutes as the ever curious and greatness obsessed Bryant picked Jackson's brain.
M.J. would invite Kobe to his Neverland Ranch home where he and Kobe would spend hours. Jackson provided 18-year-old Kobe with sage advice on never conforming to ordinary people and embracing his desire for solitude and his elevated thirst for greatness.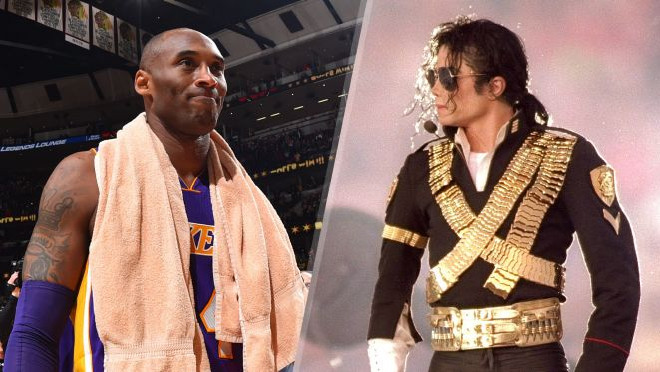 He also implored Kobe to study the greats and provided the young Mamba with some classic reading and viewing material to gain exposure to literary and film greats as well.
According to the story Bryant and Jackson would talk monthly for the next 6 years until they both dealt with legal issues (Bryant's rape case and Jackson's child abuse allegations) when they felt it was best to cut off contact so as not to create any more heat around them.
Although Bryant and Jackson never fully reconnected, Jackson passed away right after Bryant's fourth NBA title in 2009, Kobe says that Jackson had more of a positive effect on his career than anybody.
"Michael Jackson was probably the biggest mentor I've ever had," Bryant said in the article. ""That phone call in a Gold's Gym literally changed my life."
As Kobe steps foot on an NBA hardwood for the final time tonight, it's pretty incredible to learn about all of the high profile mentors that had a part in molding him into the player that he would become.