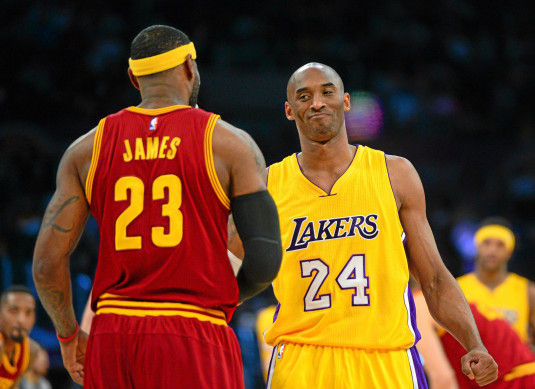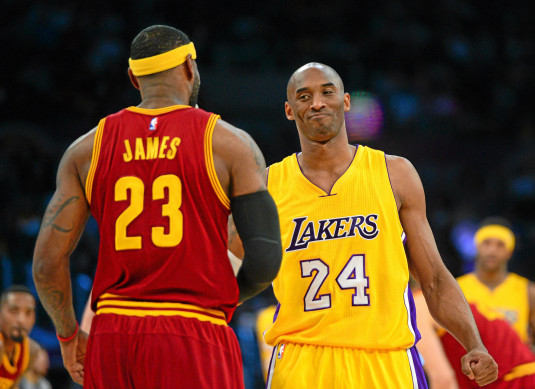 The Lakers was traditionally one of the most ballyhooed and revered organizations in professional sports. A combination of a lot of winning and the glitz and glam of wearing the purple and yellow, had morphed into somewhat of a joke in recent years as they floundered near the bottom of the western conference and whiffed badly when trying to sign free agents.
They knew from a rumored interest over the past year that they had a shot at landing one of the three greatest players in NBA history, but in order to land him they had to get their act together.
So owner Jeanie Buss fired her brother Jim Buss and longtime GM Mitch Kupchak and brought in Magic Johnson and super agent Rob Pelinka to take over the organization before the 2017-18 season.
It worked, they signed LeBron James to a four-year deal this summer.
Apparently it was another top 10 player of all-time and another great Laker that helped push Jeanie Buss in that direction: Kobe Bryant.
This is what he told Sam Amick of The Athletic:
"Jeanie, I know who we're trying to get; we know who we're trying to get, so that player is not going to come here with all of this shit going on. It's not going to happen," Bryant told her. "So if you do want to have that focus, and go after that player, then I'm telling you that you've gotta clean house, and you've gotta just reshuffle the deck and start anew. You have the new practice facility (the UCLA Health Training Center) that we're just moving into (in the summer of 2017). We've got new management, and off we go. But that player is not coming here unless you do that.

"As a player, it's like, listen, it's a cultural thing. You've got to have the right culture around, especially for him at this stage of his career," Bryant explained. "You don't want to come to a team and deal with a bunch of bullshit, right? You don't want to come here and be part of an organization where the walls are talking and stuff is getting out left and right and you have this camp and that camp. You don't want to do that. So I said, 'You've got to start anew.'"
That was some very sage advice from Bryant and he was right, LeBron is very much aware and concerned with the culture and management of a franchise and was done dealing with an owner he hated in Dan Gilbert.
Despite some of their odd moves after signing LeBron James (Lance Stephenson and Michael Beasley?) it appears the Lakers have returned to prominence yet again and should be competing for titles over the remainder of LeBron James's prime.