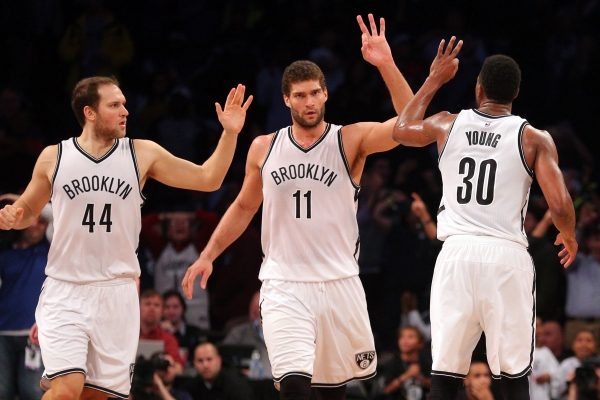 During the Brooklyn Nets' Tuesday night victory over the Philadelphia 76ers, the NBA had itself a good ol' fashion fan war.
Nets supporters started things off at Barclays Center, per Calkins Media's Tom Moore:
#Nets fans chanting 'You're not Ish. You're not Ish.' #Sixers

— Tom Moore (@tmoore76ers) March 15, 2016
Get it? Because the Sixers have Ish Smith? What a knee-slapper.
Not to be out-trolled, the Sixers' fans went right back at the Nets' apologists:
#Sixers fans chanting at #Nets: 'We've got draft picks.'

— Tom Moore (@tmoore76ers) March 16, 2016
Now we're talking.
This is both clever and, most importantly, factual. Those are the best kinds of verbal jabs. The Nets don't control their own fist-round draft pick until 2019, which is just absurd. The Sixers, on the other hand, have a ton of first-rounders general manager Sam Hinkie and franchise house-mom Jerry Colangelo can use to rebuild the team. (Did I mention I don't envy Sean Marks' job as Nets GM?)
Special Kudos to Sixers fans for getting loud and salty and for cutting right to Brooklyn's very core on the road. That takes guts—and, you know, an opponent like the Nets with a super small fanbase because New York belongs to the Knicks.