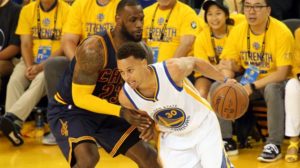 We're finally here at the NBA Finals, and it's the matchup we all wanted: a rematch. What would've happened last year if Kevin Love and Kyrie Irving were healthy? We'll come close to finding out.
Also, is the Summer of Kevin Durant going to be as exciting as initially expected? Kevin Burke discusses…
If you have a question that you would like answered by Kevin on a THD podcast, please send an email to [email protected].