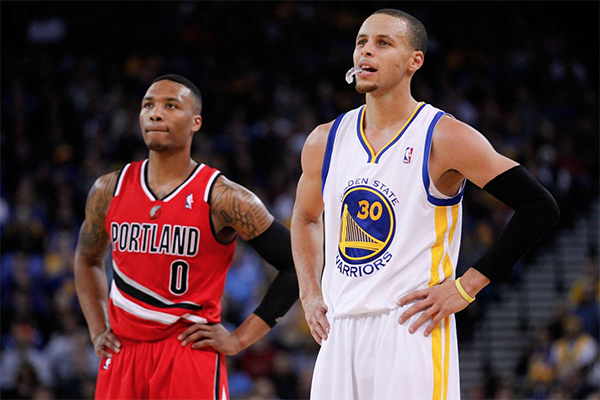 It's unfair, but safe to say that Damian Lillard is grossly underrated. His annual all-star snub is proof. You can make a strong argument that he's a top 5 PG, but probably doesn't get that recognition in most conversations.
He's also quietly a strong 3-point shooter. But just don't say that he's trying to act like Steph Curry, because that won't go over well.
It's hard to blame Lillard for being annoyed in his reaction, because who wouldn't be? Who wants to be compared to another current player that everyone is gushing over?
So when asked if his 20-point performance in the first quarter of Sunday night's victory versus the Pacers in Indianapolis was an attempt at "trying to do an impersonation of Curry," he responded in his typical, straight forward manner.

"I don't impersonate anybody," he said with a twinge of annoyance. "I was being Damian Lillard."
H/T: forwardcenter.net