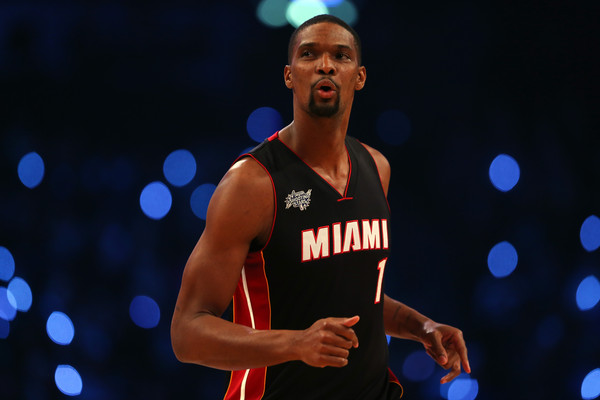 Chris Bosh is not prepared to sit out the rest of this season.
The Miami Heat big man is dealing with blood clots in his left leg and hasn't played since Feb. 9. Given that his 2014-15 season abruptly ended due to blood clots, the thinking has been that he won't be available to Miami for at least the rest of this year.
But that's not Bosh's plan, per SI.com:
JUST IN: Statement from @chrisbosh: "I remain positive I will be able to return this season." pic.twitter.com/HWUsNTr7J1

— SI NBA (@si_nba) March 10, 2016
This is good news for the Heat, who have been rolling without Bosh, but are no doubt a better team with his floor spacing. If he's able to play their faster-paced brand of basketball, he only adds to their pursuit of a top-three playoff seed.
This is better news for Bosh's health. Blood clots are no joke, and if he's gearing up for a return to action, it implies that he's not in any imminent danger.
That's far more important than his potential return to the Heat—even though that return is pretty damn important.