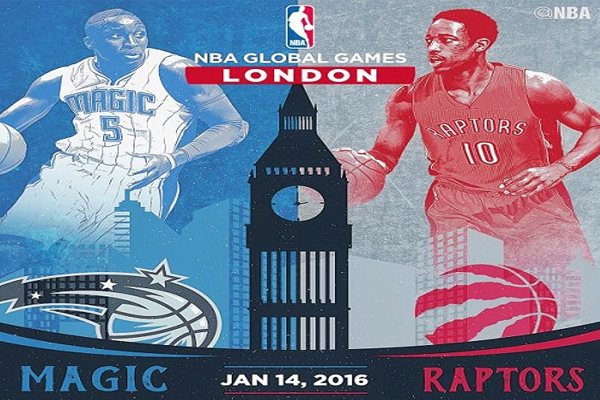 The NBA is going across the pond this afternoon as the 24-15 Toronto Raptors will take on the 20-18 Orlando Magic in London today at 3 p.m. Eastern time.
This will be the sixth NBA regular season to be played in London. The Raptors were involved in the first two back in 2011 when they played and lost to the then New Jersey Nets on back to back nights.
The previous five game played at the O2 Arena in London have sold out and tickets for Thursday's game sold out within an hour.
We'll see who will have a more pleasant international flight back to the states after today's game.