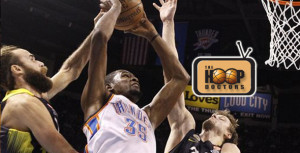 KD is back in full force. And he proved it last night in one of the NBA preseason global games against Istanbul Fenerbahce Sports Club. Check out this drive to the tin and flush on NBA prospect Jan Vesely.
Sick. Wicked. Nasty.
Durant wants that MVP this season. No doubt.
Please enable Javascript to watch this video