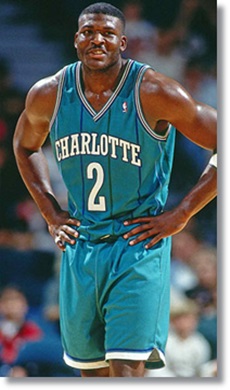 Remember the good old days of the Charlotte Hornets franchise, when Alonzo Mourning, Larry Johnson, Dell Curry, and Mugsey Bogues were the upstart franchise on the rise during the 80's and early 90's.
Who could forget that vintage 1993 Playoff moment when then rookie big man Alonzo Mourning sank a last second 20 foot jumper to upset the heavily favored Boston Celtics?
Let's also not forget the late 90's when former Michigan standout Glen Rice used to light up scoreboards, winning the 1997 All Star Game MVP, while flashy New York point guard Kenny Anderson ran the point.
Then during the final years of the franchise, baron Davis and Derrick Coleman helped Charlotte make the Playoffs one final time in 2002, losing to the Nets in the Eastern Conference Semi-Finals
The franchise existed from 1988 to 2002, making 7 Playoff appearances, before moving to New Orleans for the '02-'03 season.
Ever since Michael Jordan took control over total control of the Charlotte Bobcats franchise back in 2010, he has made it public he wanted to bring the Hornets name back to the franchise but couldn't, as the Hornets were playing in New Orleans.
But now that the Hornets have officially changed their name to the Pelicans, the Bobcats will once again take back their original name, the Charlotte Hornets beginning next season.
And keeping with that theme, Michael Jordan has announced that the Hornets will completely go back to their roots, wearing the original expansion team colors, teal and purple.
No word on whether they plan on bringing back the pinstripes just yet…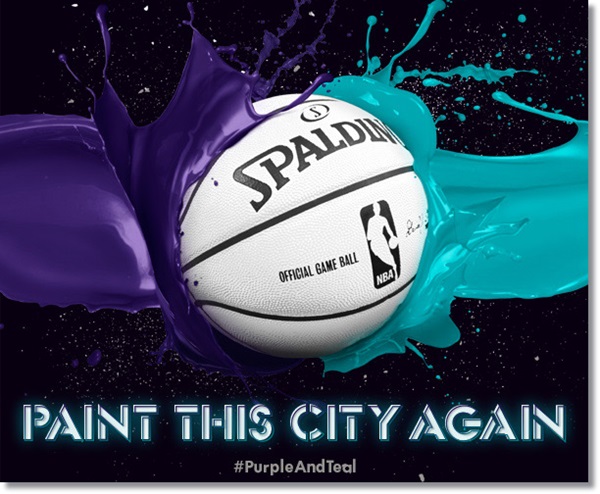 Allen Moll has been a lifelong NBA and NCAA College Basketball fan who watches and studies games religiously, and coaches youth basketball in his native Lehigh Valley region of Pennsylvania. Allen has also provided content to Bleacherreport.com, Upperdeckblog.com, Cleveland.com, CSN Philly.com, Buckets Magazine, in addition to being a tenured NBA and NCAA columnist for TheHoopDoctors.com.