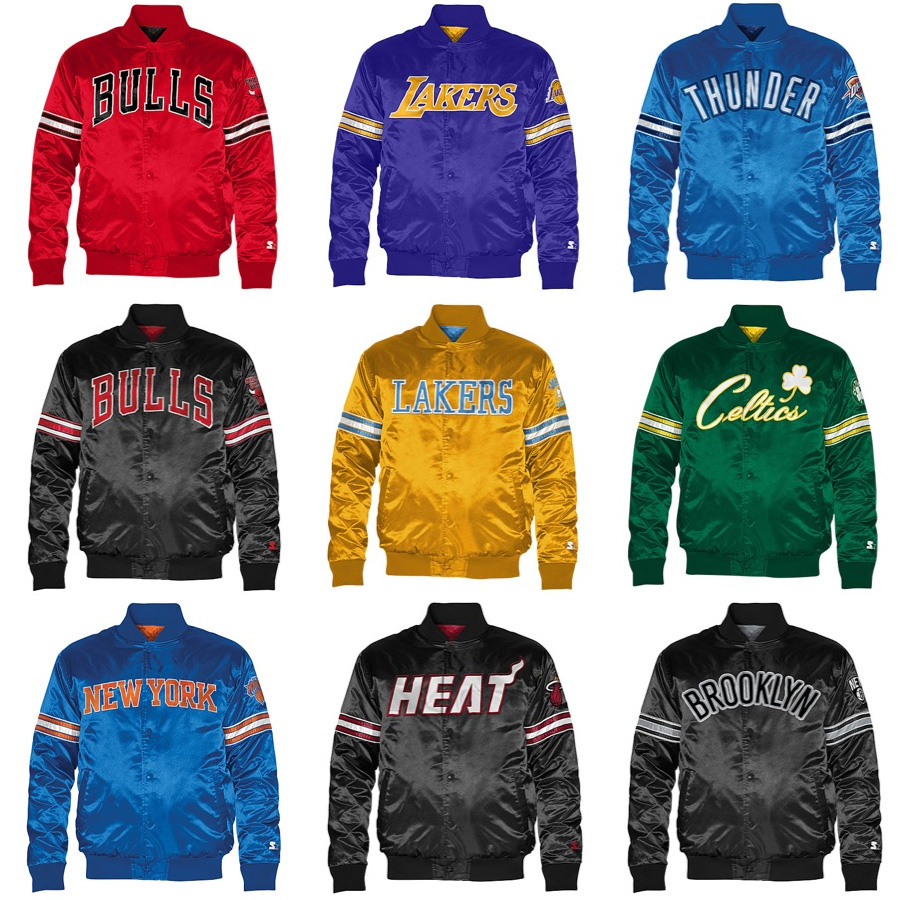 Produced in a limited first run, Starter Brand teams up with Foot Locker to bring about the return of their satin NBA jackets!
Notoriously popular in the 1990s, having a satin Starter jacket, no matter the team, was a status symbol and a cool looking way to stay warm. These coats, especially the NBA ones, have become very collectable and fit right in with the influx of adjustable hats in circulation today.
This first set features 9 jackets with only seven NBA cities basketball teams were included with the Los Angeles Lakers & Chicago Bulls having two color options. The NBA isn't the only sports league getting that Starter jacket love as jackets for the NFL are scheduled to release as well later on in 2013.
Available in SMALL thru XXL sizes, nine different satin NBA x Starter jackets hits the Foot Locker webstore at 8 AM EST for $150. This tops the list of the coolest things I've typed in 2013.
Follow our Kicks section on Twitter & Instagram. Use #THDKicks to join in the conversation.

Ben Berry wrote this.
Add Ben to a Google+ circle of yours and follow his Twitter feed.