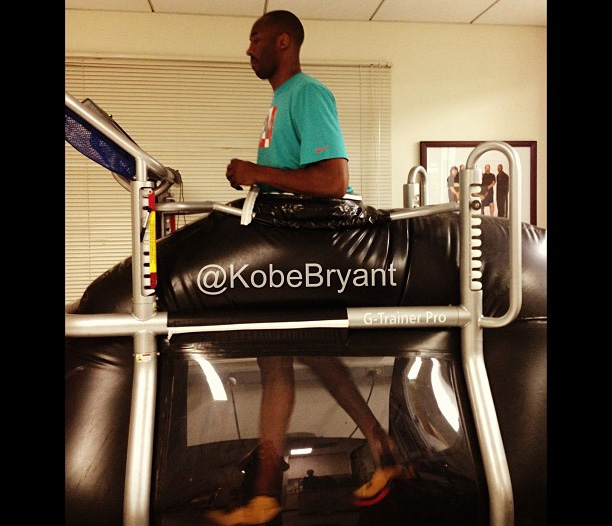 Straight off of the Twitter account of Kobe Bryant we get our first word of his one-off 'Medical Mamba' sneakers that Nike created for him hoping it will help with his recovery from the achilles injury he sustained in April.
One surprising thing Kobe shared with us about these sneakers, besides him being out of the protective boot already, is that it only took Nike two weeks to have these come from literally the drawing board into production. No word on the tech that went into this right now, but we will definitely be keeping an eye out so if anything surfaces it will be on here.
If anything, having a similar injury to Derrick Rose is poetic justice for Kobe bad-mouthing the original Crazy Light around the time it first drop.
Follow our Kicks section on Twitter @THDKicks & use #THDKicks to join in the conversation.
Ben Berry wrote this. Add Ben to a Google+ circle of yours and follow his Twitter feed.