August 10, 2011 – Allen Moll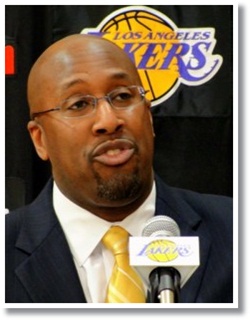 For Mike Brown, becoming the newest coach of the legendary Los Angeles Lakers certainly has it's perks. Along with being up-close and personal friends with legendary playboy owner Dr Jerry Buss, you get loads and loads of money.
In late May, and fresh off an embarrassing sweep at the hands of the eventual NBA Champion Dallas Mavericks, the Lakers were dealt another blow when future Hall Of Fame coach Phil Jackson followed through on his promise to retire following the 2011 season.
Despite a less than warm initial reception from star Kobe Bryant, former Cleveland Cavaliers coach Mike Brown was introduced as Jackson's replacement as head coach. Brown's contract was reportedly in the range of 4 years and $18 million.
Brown has tons of experience with high profile superstars as he once coached former Cavaliers #1 pick Lebron James. Brown has since made contact with Kobe and are reportedly on the same page heading into next season.
So, what is one of the first things a new Lakers coach should do upon arriving in the City of Angels? I guess purchase a prestine and luxurious $3 millon villa in the swanky Anaheim Hills area of LA.
Brown's new mansion comes with a built in spray tan booth, a 350 gallon aquarium, and a temperature controlled fur closet and has 15 rooms, covering a sweet 9,500 sq feet. Talk about only the necessities.
Check out a few pics of Coach Brown's new digs: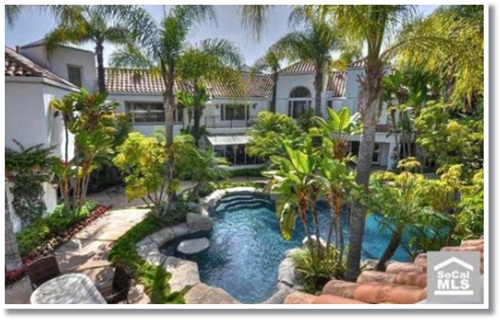 Allen Moll has been a lifelong NBA and NCAA College Basketball fan who watches and studies games religiously, and coaches youth basketball in his native Lehigh Valley region of Pennsylvania.  Allen also provides content to Bleacherreport.com, Upperdeckblog.com, in addition to being a tenured NBA and NCAA columnist for TheHoopDoctors.com.