September 26, 2010 – THD Rumor Patrol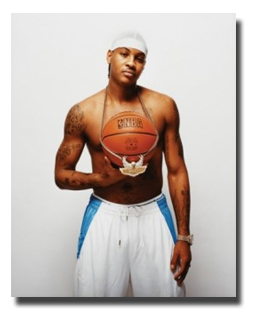 Wow, it looks like the new russian owner of the New Jersey Nets, Mikhail Prokhorov, is trying to make a big splash in his debut season as owner. If the Nets land Carmelo Anthony at the end of all this speculation you may see New Jersey have the biggest single season turnaround in league history.
Doubt it? I guess you don't remember how bad the Nuggets were before they drafted 'Melo.
But it's not a done deal just yet…
The New Jersey Nets' attempt to acquire Carmelo Anthony is in a holding pattern.
A person close to the trade talks told The Associated Press on Sunday that the Nets are waiting for the Nuggets to sign off on a deal that would bring Anthony to New Jersey and also involve Charlotte and Utah. The person spoke on condition of anonymity because the negotiations were ongoing.
While he couldn't talk directly about Anthony, Nets general manager Billy King acknowledged he had been working on a trade.
"I would say that we're exploring everything," King said Sunday. "But there's no deal. We have nothing. We have nothing. We're excited about the guys playing. I'll continue to explore and see if we can make the team better. At this point I'm excited about watching our guys practice.
"I'll continue to work the phones. It's going to be a methodical process whether we do a deal now or six months from now or next year. But there is nothing."
King admitted there was a sense of frustration in trying to make a big deal happen.
"It's a process," he said. "Anytime I made a trade it's a process. Some of them take two years to get to the point when you get the player you want. Some take two weeks. I think you've got to make sure you do it and do it the right way."
The person who spoke to The AP indicated New Jersey would ship Derrick Favors, the No. 3 pick overall in the draft and at least one first-round pick to the Nuggets for Anthony. New Jersey would also send point guard Devin Harris to Charlotte. There were other pieces to the trade that the person wouldn't discuss.
Read more details via the AP on NBA.com