September 26, 2010 – THD Rumor Patrol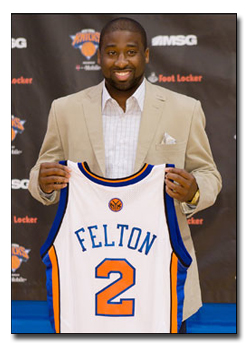 D'Antoni chose Stoudemire and fellow newcomer Raymond Felton as the Knicks' co-captains on the eve of camp.
"It means a lot," Stoudemire said. "Just the fact of accepting the leadership role. Raymond and myself have been playing in this league for a while and had some success. Raymond won a national championship back in North Carolina. I've had success in previous years in Phoenix. So we have a sense of leadership. But again we all must lead. We all have to. Every player. It's a team thing."
Stoudemire stuck around after practice to work on his offensive moves with assistant coach Phil Weber. He said he and Felton spoke to the team about the importance of staying in shape and working out, telling his teammates the Knicks are "now a team to beat."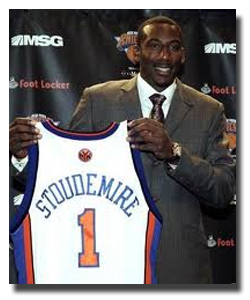 Felton signed with the Knicks after averaging 12.1 points and 5.6 assists with Charlotte last season. New York also acquired Anthony Randolph, Ronny Turiaf and Kelenna Azuibuike in a deal that sent David Lee to Golden State, and signed Russian center Timofey Mozgov, Roger Mason Jr., Patrick Ewing Jr. and Shawne Williams.
So far, Stoudemire likes what he sees in his new teammates.
"I think New York made great strides this summer with the players we have at hand," he said. "We're in a great situation right now."
Read more details via the AP on Yahoo.com