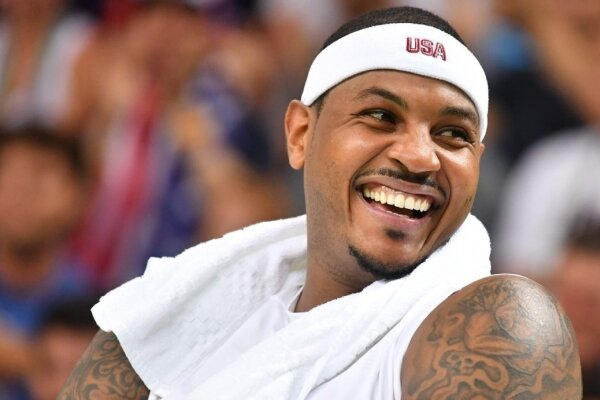 Carmelo Anthony has finally found a home. The Portland Trail Blazers have signed Melo to a non-guaranteed contract.
The signing comes in the midst of the Trail Blazers' disastrous start to the season. The team has posted a record of just 4-8, which ranks 13th in the competitive Western Conference. According to Yahoo Sports' Chris Haynes, the Trail Blazers informed star point guard Damian Lillard of the possibility of adding Anthony on Wednesday night. Lillard was supportive of the move.
Melo will join the Blazers on their upcoming road trip, which includes a stop in Houston to face the Rockets on Monday. The non-guaranteed deal will reportedly pay Anthony $14,490 for each day he is on the Blazers' roster and will become fully guaranteed on Jan. 7 if he's still on the roster.
Anthony is a three-time Olympic gold medalist but struggled at the end of his recent stops in Oklahoma City and Houston following 6 1/2 seasons in New York. He continued to work out with NBA players, and his many friends and supporters insisted he was still good enough to play in the league.
Now he will get a chance to prove it.