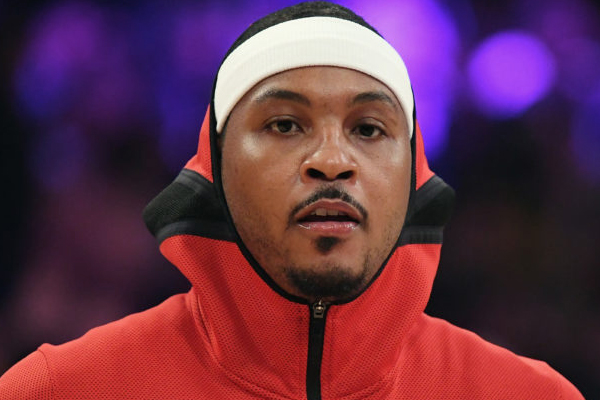 Even though Kevin Durant and Kyrie Irving are pushing to add Carmelo Anthony to the Brooklyn Nets' roster, it seems very unlikely that the team will do so. Unfortunately for Melo, the players' enthusiasm has yet to be shared by the front office.
In fact, the Nets will most likely look to sign players they have worked out over the past few weeks, such as Lance Thomas or C.J. Williams.
Brooklyn is planning as of now to keep Chandler on the roster through his 25-game suspension, league sources said, which would allow the team to recoup over $580,000 in unpaid salary and sign a player with a 16th roster spot for the final 20 games of his suspension. If the Nets decide to keep said player past those 20 games, they could then release Chandler to open a roster spot.
Anthony, a 10-time All-Star and unquestionable future Hall of Famer, has effectively been without an NBA team since early last season. After Melo spent most of the campaign on the Rockets' roster but absent from the team's day-to-day proceedings, he was sent to the Chicago Bulls in January. He was waived Feb. 1 without playing a single game for the Bulls.
His most recent full season came in 2017-18 with the Oklahoma City Thunder. He averaged 16.2 points, 5.8 rebounds, and 1.3 assists over 78 appearances while shooting 35.7% on threes.