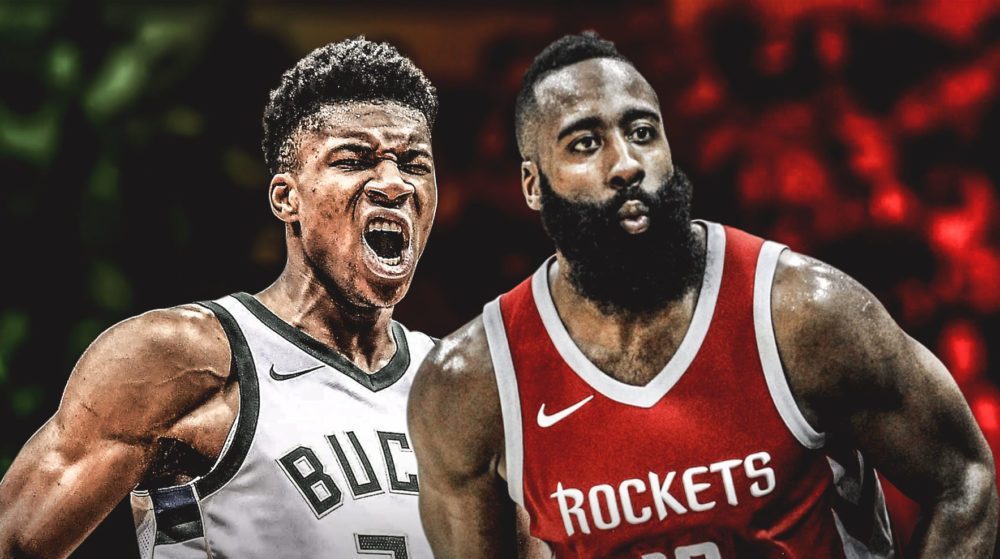 A brand-new NBA season is right around the corner. As always, thousands of eager fans and punters are posting their basketball bets through Unibet and other predictions also found online. We thought it would be fun to get in on the action and share some of our thoughts and opinions with you.
We'll start proceedings by weighing up some of the potential championship winners. There are lots of great teams this year, so there's plenty to discuss. Finally, we'll wrap things up by analyzing some of the play-off contenders.
Can the Toronto Raptors retain their crown or will one of the Los Angeles-based teams steal the show? Perhaps the 76ers or Rockets will surprise everyone? Who knows? Almost anything could happen. One thing we know for sure, aside from maybe the Celtics, there are no players from the losing Team USA who played in the FIBA World Cup this summer that will be hoisting banners next spring.
Let's jump straight in and evaluate some of the potential outcomes.
NBA Champions: The Candidates
LA Clippers – Can the Clippers finally win their first championship? They certainly have the talent and ability to go all the way. Kawhi Leonard and Paul Geroge will play a huge role. If they can stay fit and score plenty of points, we think they'll have a great chance. Having said that, basketball is a funny sport and anything can happen, but they're definitely huge contenders.
LA Lakers – If anyone can stop the Clippers, it's the Lakers. Three-time NBA Finals MVP and all-star LeBron James is the greatest player of this generation. The small forward, who was born in Akron, Ohio, has done it multiple times before. If the Lakers can get LeBron and Anthony Davis firing, they'll be in the mix.
Milwaukee Bucks – The Bucks last won the championships back in 1971. However, there's a feeling that they could finally end the drought and bring basketball's ultimate prize back to the Fiserv Forum once again. Any team that has Giannis Antetokounmpo and Khris Middleton on their side have to be considered as potential champions.
NBA Play-Off Contenders
Philadelphia 76ers – The 76ers are one of the fiercest teams in basketball. Their squad is littered with talented players including Joel Embiid, Ben Simmons, and Tobias Harris. What's more, Brett Brown will be hoping that his team can bring the title back to Philly for the first time since 1983. They got a huge chance, that's for sure.
Houston Rockets – The Rockets are favorites of basketball tipsters to make the play-offs. In fact, we'd be extremely surprised if they don't. However, do they have the ability to go all the way and win the championship? Time will tell. Russel Westbrook and James Harden will certainly be doing everything they can to make that happen.
Golden State Warriors – The Warriors are one of the most successful NBA teams this decade. They won back-to-back championships in 2017 and 2018. They missed out on a three in a row after they were narrowly defeated by the Raptors last season.
However, they'll be keen to set the record straight and win the championships for the 7th time. GSW is one of the most talented teams in the world. Any manager that has Stephen Curry, Klay Thompson, D'Angelo Russell, and Draymond Green at his disposal is one lucky man.