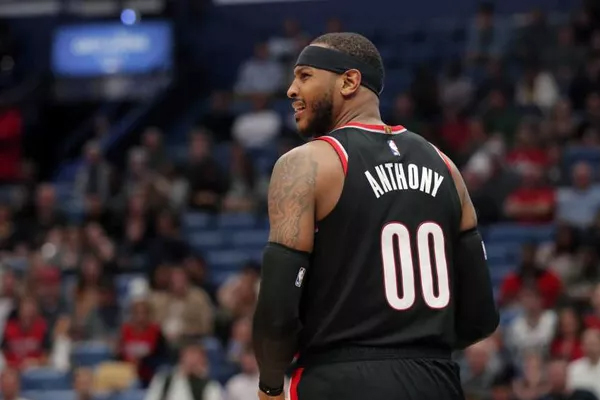 After Carmelo Anthony's return to the court with the Portland Trail Blazers, the 12-time All-Star told reporters he felt thankful for the opportunity.
"The greatest feeling of all was to feel wanted by a group of guys who believe in me and my talent and what I can bring to the game," Anthony said. "It wasn't just the players. It was the coaching staff. They really showed a strong level of belief in me and what I can still do."
Anthony didn't waste time getting on the board, hitting a 3-pointer, but he also didn't look great. He struggled at both ends of the floor and finished with 10 points on 4-of-14 shooting in 24 minutes of play while also posting a team-high five turnovers and a game-worst minus-20 rating.
This was his first game in over a year so we should take these numbers with a grain of salt. Melo needs time to get used to the Pelicans, but that doesn't mean he will get better. Ony time will tell.