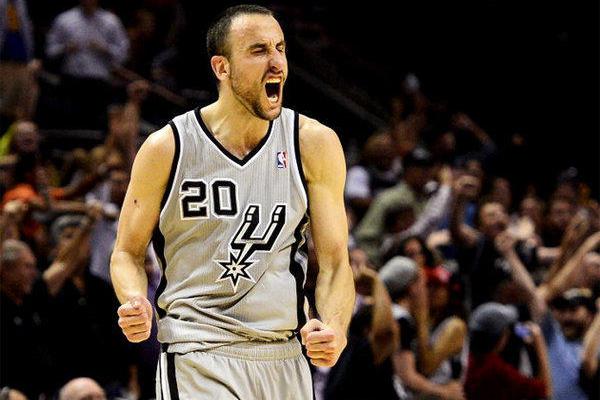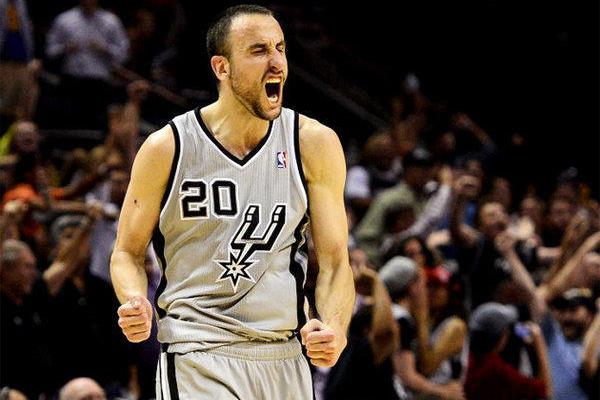 This year, we again welcomed a new class of NBA hall of Fame inductees. The NBA Hall of Fame picks amongst NBA and WNBA players, coaches, and even referees to be inducted as an NBA Hall of Fame. In April, the Naismith Memorial Basketball Hall of Fame announced the 13 honorees of the said recognition. Among these 13 players here are our top 5 most notable:
Manu Ginobili
The first NBA player included in the NBA Hall of Famer class of 2022 is Manu Ginobili. He is an Olympic Gold Medalist and a four-time NBA Champion player for San Antonio Spurs.
Ginobili also became a two-time NBA All-star player, solidifying his eligibility for the Hall of Fame this year. Throughout Ginobili's career, he has shown the world that he is one of the greatest players in the NBA of his time. Hence, he's highly favored in the NBA betting games.
In August 2018, Ginobili retired from basketball with his head high. As a result, the San Antonio Spurs retired his number 20 jersey and put it beside Tim Duncan's number 21 jersey. He is indeed one of the San Antonio Spurs' greatest players as he completed his basketball career with only one team and with multiple rings. With an impressive resume, Manu Ginobili is the strongest player to make it to the hall of fame this year.
Tim Hardaway
Tim Hardaway is another well-deserving NBA player included in the NBA Hall of Fame class of 2022. Hardaway is part of Run TMC, a high-scoring NBA teammates trio, alongside Mitch Richmond and Chris Mullin.
Hardaway recorded 3,926 assists and 821 steals during the peak of his career. He became third in most assists and fifth in steals in the history of the Warriors. Like Ginobili, Hardaway is also an Olympic Gold medalist. He won a gold in the 2000 Sydney Summer Olympics with the USA men's basketball team.
Let us also not forget all the NBA achievements Hardaway acquired throughout his professional basketball career, such as: All-NBA First Team Selection, Five-time NBA All-Star, Three-time All-NBA 2nd team, and recipient of the Jack McMahon Award.
Hardaway retired in 2003 but came back to basketball as a coach for the Florida Pitbulls in 2005. However, he only served the Pitbulls until 2006 and became an assistant coach for the Detroit Pistons in 2014. Let's be honest, if it weren't for controversial comments Hardaway made, he would have already been inducted into the Hall based purely on his accolades. He basically invented the modern day killer crossover.
Lindsey Whalen
This year, one of the best WNBA players is among the top front-runners for the Hall of Fame. Lindsey Whalen, a former WNBA professional basketball player, and the current Minnesota Golden Gophers coach, was announced to be among the inductees this year.
In 2004, Whalen was drafted by Connecticut Sun in round 1 as the fourth pick overall. She played for the team until 2019. She also pursued an overseas basketball career during the off-season of the WNBA. Whalen has a remarkable achievement as a WNBA player as she acquires a lot of achievements. These achievements are:
Four-time WNBA champion, Three-time All-WNBA First Team, Two-time All-WNBA Second Team, Three-time WNBA Peak Performer, Three-time WNBA assists leader, WNBA 20th Anniversary Team, WNBA 25th Anniversary Team, and WNBA playoffs all-time assists leader.
George Karl
The fourth on the list is the former professional basketball player George Karl who played for the San Antonio Spurs from 1970 to 1973. Although he only had a short five years as an NBA player, he became one of the greatest coaches in basketball after that.
He dedicated his life to becoming a coach right after he retired from playing until the year 2016. He worked with various NBA teams and teams from other basketball leagues overseas.
During his coaching career, he received awards and recognitions, including the 2013 NBA Coach of the year, four-time NBA All-star game head coach FIBA Sports Cup Winner, and two-time CBA Coach of the Year. You can't deny that despite his short basketball playing experience, he became an effective coach that led his team to success.
Michael Cooper
Last but not least is Los Angeles Lakers legend Michael Cooper. Cooper has a strong case for the Hall of Fame this year. It is his second time in a row to be nominated to the NBA Hall of Fame.
He played for the Los Angeles Lakers for a long time, and it was the only team he played for in the NBA. After leaving the NBA, he decided to play for Pallacanestro Virtus Roma, an overseas basketball club based in Italy.
Cooper retired as a basketball player in 1991 and shifted his career choice, and became a basketball coach in 1994. During his professional basketball career in the NBA, he achieved many honors. He also achieved many awards as a coach, and all of these achievements make him eligible for the Hall of Fame.
To Sum it Up
These are the top five NBA players included in the NBA Hall of Fame class this year that was announced last April. There are still many players who deserve to be in that select class of basketball players but the five mentioned above have some of the best cases to make it this year. Although other great players still aren't in the Hall of Fame, it doesn't diminish the contributions they made to the sport.