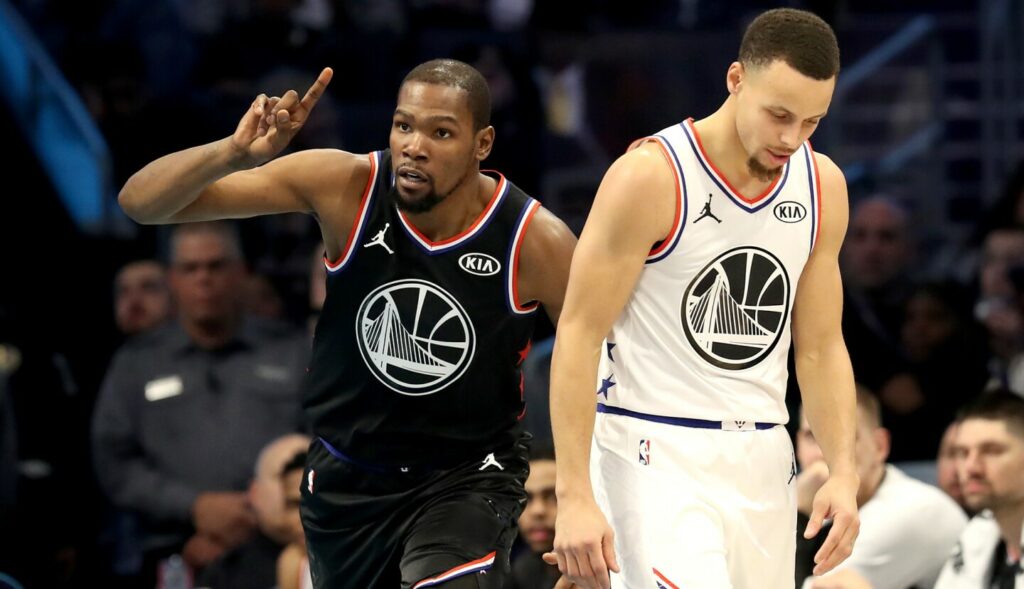 There are some huge players in the NBA. It should come as no surprise that there are also some pretty large salaries to go along with those big names too! These players have been rewarded for their great gameplay with more money than most of us could even dream of.
Before you check out Fanduel's NBA player futures odds, we first wanted to take a look at some of the biggest Supermax NBA contracts that have ever been signed. You'll be surprised by at least a few of these we're sure!
What Is A Supermax Contract?
First, let's get one thing out of the way. What exactly is a supermax contract? Well, it's basically the largest salary that a player in the NBA can get. It's known officially as a Designated Veteran Player Exception. With this, any team can sign a player again for another year for 35% of the team's overall salary cap. Every year they will get an extra 8%. Certain criteria must be met in order for a player to qualify for a supermax contract, such as having done 8 seasons at least in the NBA, but for the sake of this article, let's just say it's a pretty big salary!
1. Giannis Antetokounmpo – 5 year / $228 million
Making a name for himself with the Milwaukee Bucks, Giannis Antetokounmpo is a very accomplished player. It should come as no surprise that at just the young age of 26, he's already managed to win MVP twice, and managed to bring the Bucks to victory with the NBA title for the first time in 50 years. His contract? $228 million, and throughout the next 4 years he will be earning an average salary of $45.6 million.
2. Damian Lillard – 4 year / $197 million
It's no wonder that Damian Lillard has managed to gain such an impressive supermax contract. His contract will be guaranteed until the 2024-2025 season. He's a legendary player, to the point that he's the 5th highest earner in the NBA as far as salary goes.
3. Rudy Gobert – 5 year / $207 million
A lot of people don't believe that Gobert is deserving of his supermax contract based on the amount of points he averages for each game, but his defensive game is certainly an impressive one. He turned down the initial max contract he was offered, to instead take a lofty supermax contract for five years worth $207 million.
4. Luka Doncic – 5 year / $207 million
Could you imagine earning the kind of money that Luka Doncic earns at just 22 years old? This player has a lot of talent and potential for his young age, and for the 2026-2027 season of the NBA he's going to be earning $47.1 million. His supermax contract is worth over $200 million.
5. Stephen Curry – 5 year / $201 million
Known for his spectacular gameplay for the Golden State Warriors, Stephen Curry is well deserving of his impressive supermax contract. Back in 2017, Curry signed a deal that was worth $201 million, and signed yet another one again for an extra 14 million in 2021. He's managed to secure more than one supermax deal worth more than $200 million dollars, something that no other player in the NBA has ever managed to do.
6. Joel Embiid – 4 year / $196 million
Playing for the Philadelphia 76ers, Joel Embiid is probably the best player currently on the team. He almost won the MVP award in the previous season, so it shouldn't come as a shock to see him on this list. He signed a supermax contract that will see him earning more than $54.2 million in the 2026-2027 season, and his contract as a whole is worth more than $200 million with bonuses.
7. Russell Westbrook – 5 year / $205 million
Westbrook is currently in his final year of his supermax deal which he initially signed back in 2019. For the season of 2021-22, he will be earning $44.2 million, and may potentially be earning $47 million in the following year. He's currently playing for the LA Lakers.
8. James Harden – 6 year / $227 million
Harden is yet another player at the end of his supermax deal. His deal was initially signed with the Houston Rockets, but now it is with the Brooklyn Nets. For the next season, he will be earning $43.8 million in salary and can earn more on a player option worth $46.8 million.
9. John Wall – 4 year / $171 million
John Wall is currently on his last year of his supermax contract and will be earning $44.3 million for the season of the NBA that's due to start. There have been some major issues surrounding the contract thanks to an Achilles injury that Wall sustained, and there's currently a hunt for a trade partner for Wall that isn't going well thanks to his mammoth sized contract.
10. Kevin Durant – 4 year / $164 million
Not quite a supermax contract, but certainly worth mentioning! Durant has a contract worth $164 million with the Brooklyn Nets. That's a decent contract for a four year run, and is more than many players will ever end up earning in the NBA! Pretty impressive, right? We'd sure like a contract like that!