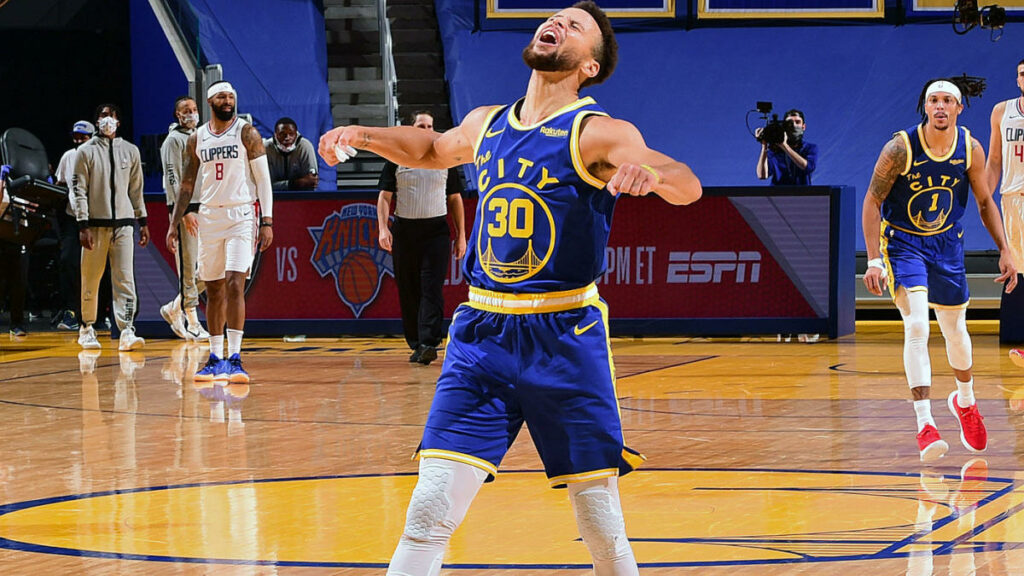 Stephen Curry, the sniper of the Golden State Warriors, who during last Tuesday, in which they faced the Charlotte Hornets, had to be isolated from playing time, because he presented general discomfort, which prevented him from continuing his performance on the court.
However, the possibility of suffering from Covid-19 was ruled out, so he was not confined by the team's medical staff. Curry currently manages statistics of 29.9 points and 6.22 points for assistance, which makes him one of the best options for the Golden State team; that he finds himself lower and lower on the ranking table.
Following Curry's absence, the Warriors found defeat against the Charlotte Hornets, who are also trying to give their all to reach a higher spot on the disadvantageous scoreboard.
Curry returned to support his team at a key moment!
Now everything seems to indicate that Curry is ready to return to the ring, preparing to battle against the New York Knicks, who are also battling for a more favorable position within the victory rankings.
The return of Stephen Curry to the court has re-fueled the passions of the fans, who do not sacrifice their loyalty and maintain faith until the last minute for the resurgence of their team, continuing the betting at online platforms such as Zulabet Casino.
Warriors seek to excel!
Despite remaining low in the standings, the statistics still do not determine the fate of the Golden State Warriors, as they have 16 wins and 15 lost, with two consecutive lost games and 516 points, they are still looking for how to position themselves appropriately; an aspect that has been quite difficult for them.
Many fans and specialists attribute this situation to problems within the technical decisions of the team, which are constantly questioned.
Technical failures and expulsions from important pieces of the team such as forward Draymond Green were aspects that ended up sentencing and making the loss official against the Charlotte Hornets.
This is the time to resurface for the Warriors
The expectation continues to grow for many teams and the Golden State Warriors are one of them, but for this a great change will have to be brought about, from the foundations of the demoralized team, which does not admit the position in which it is or its abilities to come back on board.
With the correct decisions commanded by Steve Kerr, which improves the performance of the players within the squad, it could be possible to change the destiny of a team that tries with all its might to resurface. Breaking the streak could be a bit complex, but if we know anything about the sport, it is that more difficult things to achieve have been achieved previously in history.