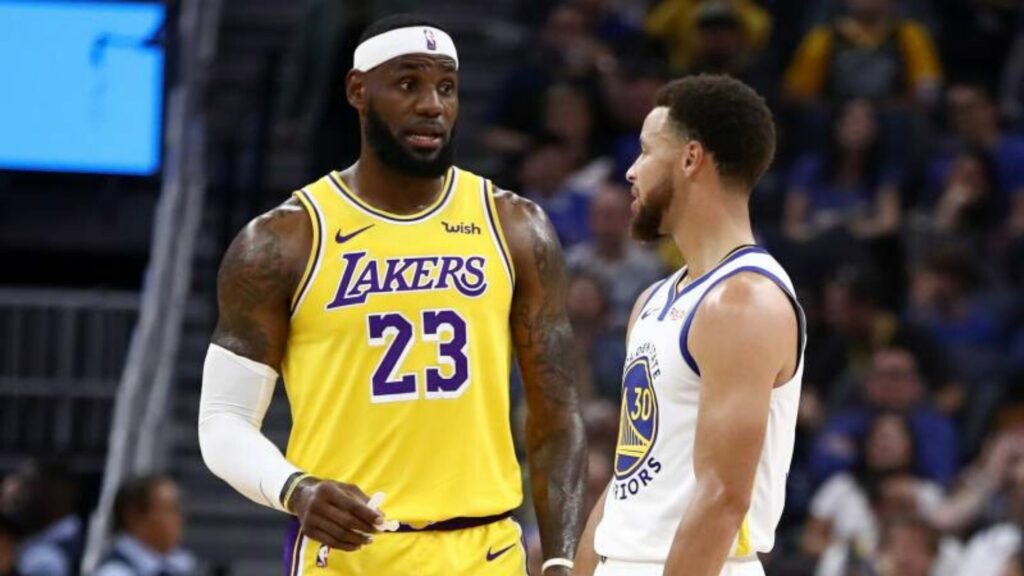 Entering the 2020-21 season, many teams who have great potential will be participating in the league. However, all of them will be chasing after the back of the Los Angeles Lakers. After they won their 17th championship title, they entered the 2020-21 season with more talented players who will make their team stronger. Obviously, they are the favorites in winning the 2020-21 NBA season.
However, when it comes to the MVP award for the 2020-21 season, many mixed responses can be heard from fans. One of the most notable people when it comes to MVPs is Giannis Antekokounmpo. Joining Larry Bird, Stephen Curry, Lebron James, Michael Jordan, Moses Malone, Kareem Abdul-Jabbar, Bill Russell, and Wilt Chamberlain, Giannis will be one of the few people to win back-to-back MVP awards.
For this upcoming season, Giannis will also have the chance to win three back-to-back MVP awards joining Wilt Chamberlain, Bill Russell, and Larry Bird. That said, he is obviously one of the leading favorites to win MVP for the upcoming season. But it is far from a sure thing as there are a few players who are following closely behind him. Here are your top 5 players who are most likely to win the 2020-21 NBA season MVP.
Stephen Curry
After making it into five consecutive season finals, it's really unfortunate how the Golden State Warriors had a disaster of a season last year. Not only was Klay Thompson out for an entire season due to a torn ACL, but he also suffered an Achilles injury that will keep him from playing for at least two seasons.
It all comes down to Stephen Curry to play at a high level even though he recently suffered a hand injury. If he manages to play at a high level without Thompson, it will just prove that he is still good without Thompson and still has a chance to win the 2020-21 NBA season MVP.
Kevin Durant
Many people are saying that Kevin Durant made the Golden State Warriors almost invincible back when he was playing with the team. In fact, many people agreed with that notion when the team was in the finals but ultimately lost because Durant tore his Achilles. That said, Durant left the Golden State and is not on the Brooklyn Nets. However, he missed last year's season, most probably due to his injury.
However, he will be back in full health in the 2020-21 season, which means he will tip the power balance and the chances of the MVP award. With Durant on the Brooklyn Nets, it's no doubt that he will elevate the team to be one of the best contenders in the eastern conference. However, it's still a question in many people's minds how he and his team will handle his health due to his recent injury.
LeBron James
Even though LeBron James is pushing 36 years old this season, he still looks like he could play for at least 5-6 years if he wants to. He is still arguably in his best form as he led the league in assists last season, which is something he has not done in his career ever. Last season, he scored 25.3 points, 10.2 assists, 7.8% rebounds, and has also shot 49.3% on the floor and he says that he took a back seat while Anthony Davis ran the show.
As the NBA turned into a three-point shooting league, LeBron has become one of the best passers last season and is expected to do the same in the next one. Along with that, he is also steadily improving his plays from beyond the arc, which can just be more efficient in the 2020-21 season. If LeBron James continues to play at a high-level, it's fair to say that he might be the next MVP in the next season.
Giannis Antetokounmpo
Even though the other players in this list can end Giannis' MVP streak, it's still pretty hard to bet against the man from winning his third consecutive MVP award. Nowadays, Giannis has been the talk of the town with this looming free agency and his possible decision to stay with the Milwaukee Bucks in the long run.
He has recently decided to sign the supermax contract with the Bucks and is just waiting to sign them. Regardless of whether he will stay with the Bucks or not, he is still signed for this season, and he intends to do all he can to win the championship and, most possibly, the MVP award.
Takeaway
The 2020-21 NBA season has just begun, and the candidates for the MVP award are pretty much established already. However, there is no telling that someone might tip the power balance as the season goes on. Will it still be the same players as the ones in 2020 NBA MVP odds? Let's wait and see.