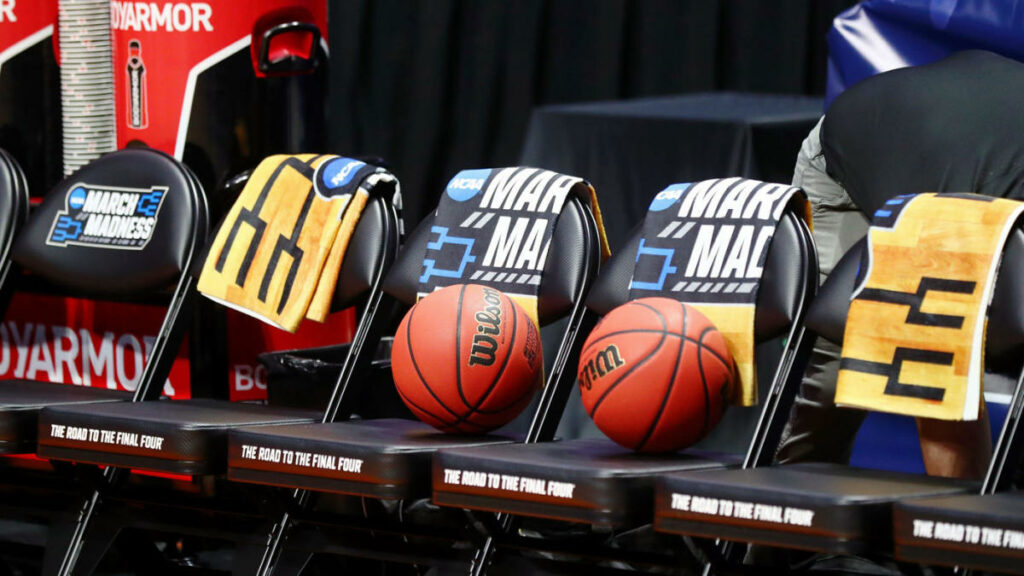 College football has continued with few pandemic interruptions, which is why it should surprise nobody that the National Collegiate Athletic Association is ready to start the 2020-2021 College Basketball Season next month. November 25, the day before Thanksgiving, is the proposed start date.
Although some might scoff at the idea, universities in the United States lean on sports to run various other programs. College football will always remain the king. The top four profitable college football programs, Alabama, Michigan, Georgia, and Texas, gained at least $111 million in profit in 2017. Texas, first on the list, profited an incredible $143 million.
There will never come a time when college basketball exceeds college football in revenue. College hoops do, though, provide massive overall revenue. When the NCAA decided to cancel the 2020 Men's College Basketball Tournament, college sports' governing body missed out on $933 million in ad revenue. The NCAA planned to distribute at least $600 million of the $933 million to 1,200 schools across all divisions.
Las Vegas sportsbooks also took a massive hit. Per the Nevada Gaming Control Board, in March 2019, sportsbooks attracted $349 million in basketball wagering action. Michael Lawton, a Nevada Gaming Control Board analyst, estimated that 70% of that action was on the NCAA Men's College Basketball Tournament.
For many, not just college basketball fans, November 25 can't come soon enough. With that in mind, let's take a look at the early preseason Top 5. The coronavirus pandemic affected upcoming player participation for many of the top teams. Duke, Kansas, Michigan State, and Kentucky, perennial preseason Top 5 teams, aren't ranked higher than 7th before this season's first game.
2020-2021 College Basketball Preseason Top 5
1. Gonzaga – The Bulldogs are so confident that they've scheduled Baylor and Iowa, a couple of other Top 5 ranked teams, early in the season. The roster includes player of the year candidate Corey Krispert and 7' 0" sophomore Pavel Zakharov. Like Krispert, Joel Ayayi is a junior who could dominate. Coach Mark Few also added four Top-100 prospects.
2. Baylor – The Bears spent plenty of weeks ranked number one last season. Baylor returns their three top scorers, including Jared Butler, who averaged over 16 points per. Mark Vital is one of the top defensive players in the nation.
3. Villanova – Coach Jay Wright lost the best player on Villanova's 2020 team, Sadiq Bey. Sadiq could be a Top 10 NBA Draft pick, though. So, it's hard to knock his decision, especially given that they canceled the 2020 NCAA Tournament. Everyone else on Nova's squad returns, making Wright's team one of the best in college basketball. Also, anyone who follows college hoops' knows how awesome Jay is at recruiting players to fit Villanova's system. He doesn't get the highest-rated players. Wright recruits players that help the Wildcats win championships.
4. Virginia – The Cavaliers are poised to overtake Duke and North Carolina as the perennial top team from the Atlantic Coast Conference this season. Coach Tony Bennett gets to see what Sam Hauser can do. The former Marquette player had to sit out the 2020 season due to eligibility requirements. As a Golden Eagle, Hauser averaged 14.9 points and 7.2 boards. Once again, Bennett should send the most defensive efficient team in college hoops to the court.
5. Iowa – The Hawkeyes have the Naismith Player of the Year Award front runner in Luka Garza. The 6' 11" junior power forward averaged 23.9 points, 9.8 boards, and 1.2 assists last season. Garza probably would have been a Top 5 pick in the draft if he had chosen to go to the NBA. Why he didn't is anybody's guess. Iowa coach Fran McCaffrey isn't complaining.
Odd should be out in the next few weeks on which one of these squads has the best shot of winning the 2021 Men's NCAA College Basketball Tournament. Gonzaga had dominated the 2020 regular season. They figure to offer odds close to even money. Anybody who wishes to wager on Gonzaga to win the National Championship has options.
They can either go through a Vegas sportsbook, a local bookie, or an online sportsbook. If they decide to wager via the local bookie route, they can rest assured that most bookmakers now offer free betting software. Bookie software allows bookmakers to become pay per head sportsbook agents. By doing so, bookies can offer whatever odds they wish. That means players who want to wager on a team like Gonzaga can ask for better odds than what an online sportsbook or Vegas book offers.
The NBA said that their upcoming season wouldn't start before Christmas. Professional basketball hoop fans can warm-up for the Lakers, Heat, Clippers, Celtics, and the rest by supporting college basketball's new season starting on November 25.